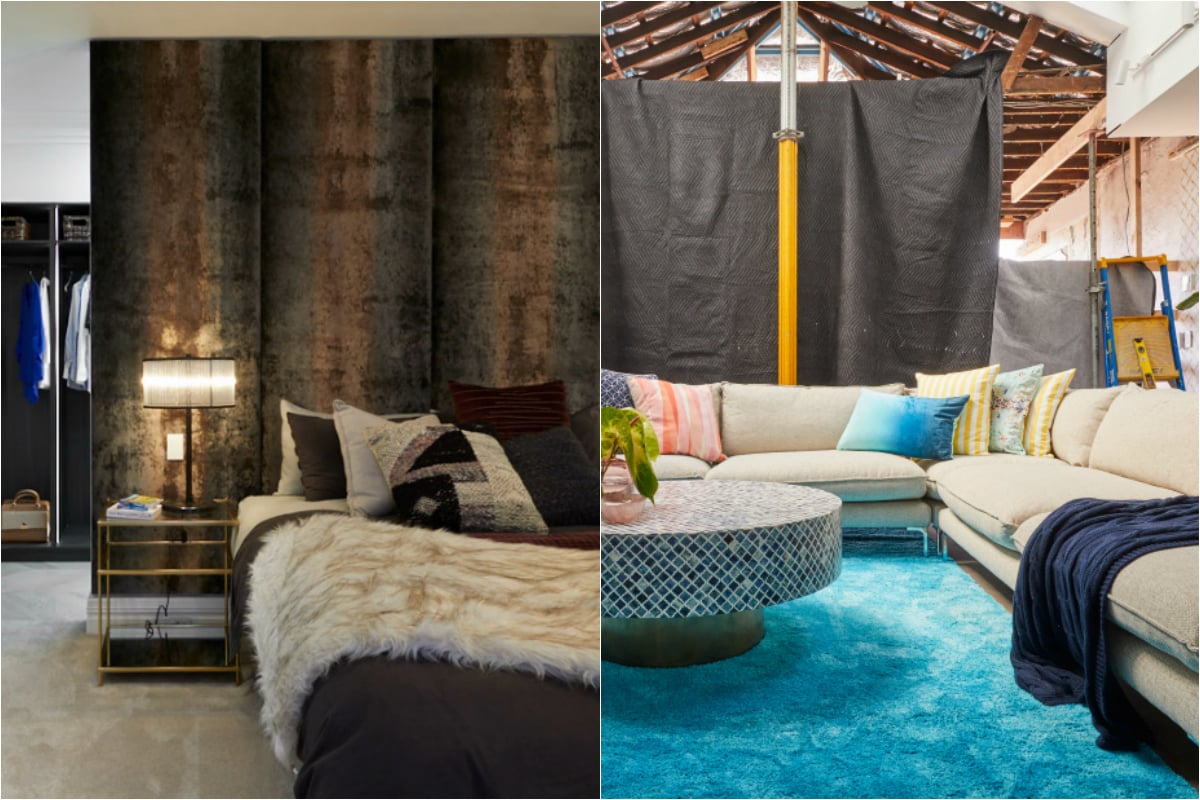 Let's be real: The best part of The Block is critiquing all the finished rooms whilst conveniently forgetting contestants literally had less than a week to put it together.
"I COULD EASILY DO THAT," we lament from the couch, ignoring the fact we have precisely zero experience within the field.
It's great.
Sunday night's episode of The Block was the master bedroom reveal. Well, it was meant to be. One pair went rogue and decided they would reconfigure their house plan and not deliver a bedroom. But more about that later.
Here are all five room reveals, from bottom of the leader board to the top.
Jesse and Mel
Jesse and Mel decided to reproduce the design of their guest bedroom, which they won a challenge for in week one. Which sounds smart, but the judges weren't fans.
"It feels ordinary, I'm sorry I feel completely underwhelmed," judge Neale Whitaker said.
"This couple really impressed me that very first week but I haven't felt that same emotion again. Jesse and Mel have become a team consistently disappointing," he continued.
The other judges agreed. Jesse and Mel finished last, with a score of 22.