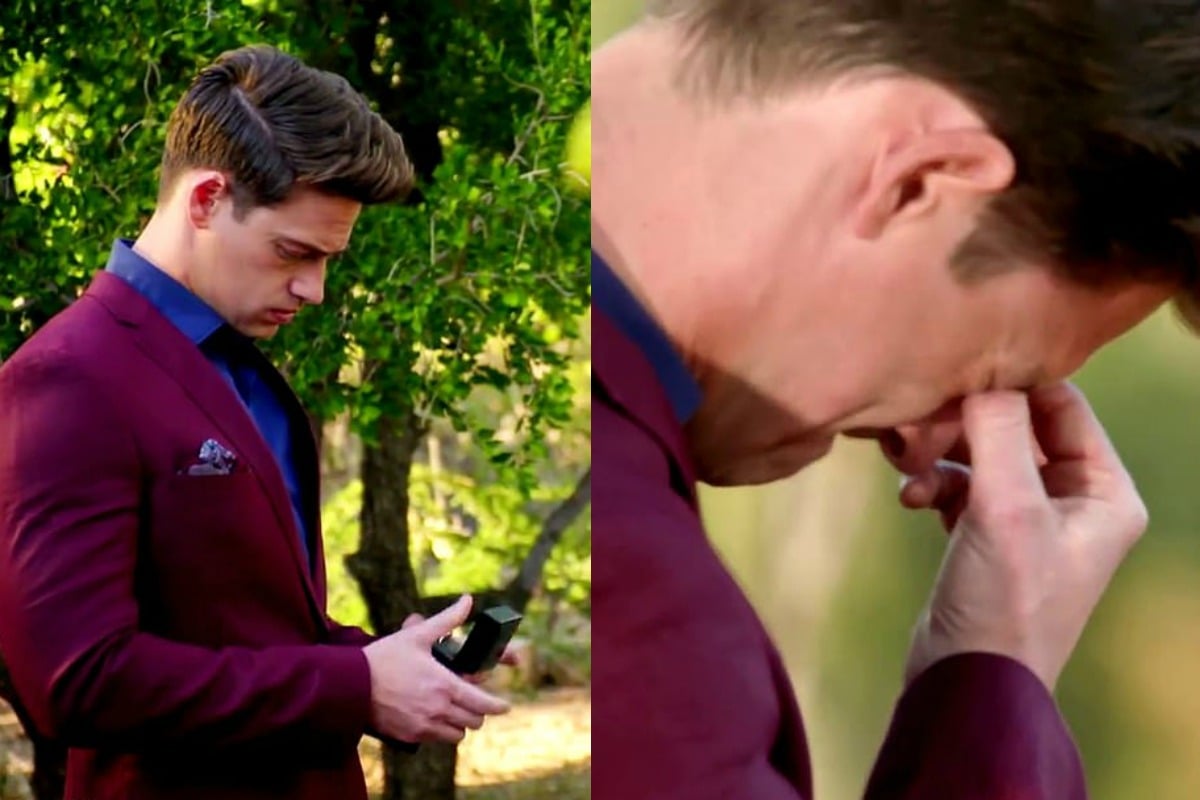 1. There's a rumour Matt Agnew is going to propose to The Bachelor winner.
Excitement is well and truly building.
In just one more sleep, we'll finally know exactly who wins Matt Agnew's heart on The Bachelor. 
And while there's lots of rumours swirling around about the season finale, Channel 10 have just teased that Matt could end up proposing to the winner.
Which honestly would be a nice surprise after last season's debacle, when a certain member of the weasel family decided not to pick a winner.
But let's not dwell on the past.
In a teaser trailer released today by Channel 10, Matt is shown nervously looking at a diamond ring and saying, "'I want to walk away from this with the love of my life".
"This is by far the hardest thing I have ever had to do," Matt adds.
We then get shown a montage of Matt on his final dates with Chelise, Abbie and Helena.
But Matt still sounds pretty confused, adding,"I just don't know anymore" towards the end of the video.
Hopefully the choice will become clearer once he's whittled it down to the final two contestants in tonight's episode.
The Spill is Mamamia's daily entertainment podcast that catches you up on everything in entertainment and pop culture.