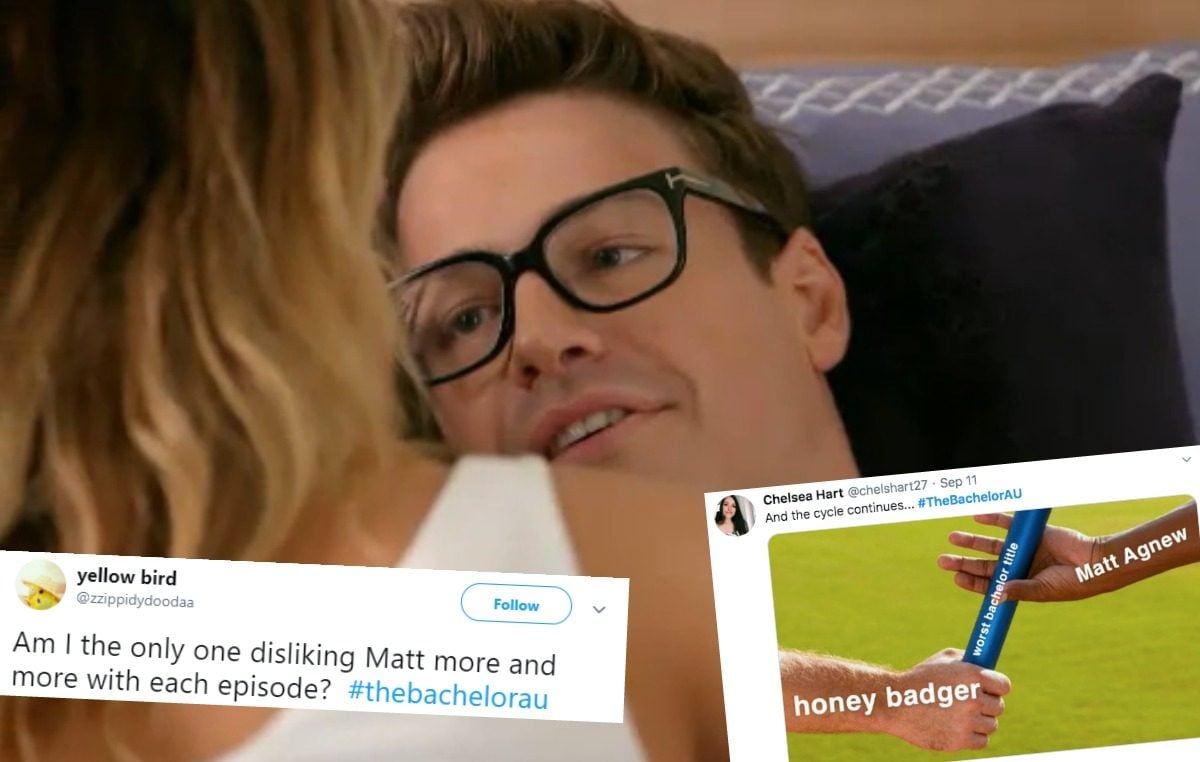 To catch up on all the Bachelor Australia 2019 recaps and gossip, check out Mamamia's recaps and visit our Bachelor hub page. Sign up to our "Mamamia Celebrity" newsletter for daily updates straight into your inbox, and join the conversation in our 'Bach Lols' Facebook group. We've got you covered. 
I once dated a guy who I thought was the ultimate catch. He had a man bun, wore linen shirts, and was almost offensively yoga-toned.
He also cheated on me repeatedly, which I discovered six months into our relationship. When I broke up with him, in a rare moment of vulnerability he revealed his secret: he wasn't always this confident, handsome lothario.
Crippled with insecurities, he had spent the better part of his life getting walked all over by women for being the 'nice guy.' He was sick of being friend-zoned, so he rebranded himself.
Women noticed. And once he got a taste, he couldn't get enough of his newfound..credentials.
This year's Bachelor, Matt Agnew, was marketed to us as a lovable geek with a regular beach-jogging habit. He liked working out, AFL and cooking. So far, so normal.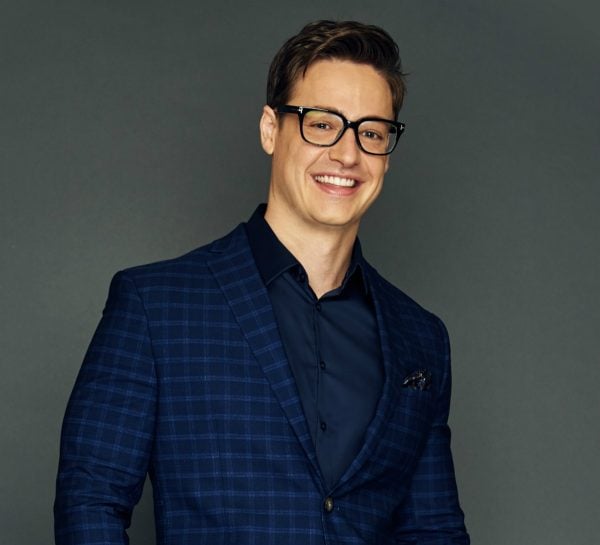 He was supposed to be the anti-Honey Badger - an answer to last year's finale fiasco. A down-to-earth, non-famous guy genuinely looking for love.
And by no means are we doubting that Matt is in it for the right reasons, as they say. Hell, he seems more committed than any Bach who came before to finding a future wife/baby-mama. He also seems like a very nice human, unlike my philandering ex.
BUT. There's a but.
We all know Matt had a glow-up. It's been exceedingly well-publicised. He's been perfectly packaged to us - Beauty And The Geek-style - as an "ugly duckling" who has become the handsome prince.