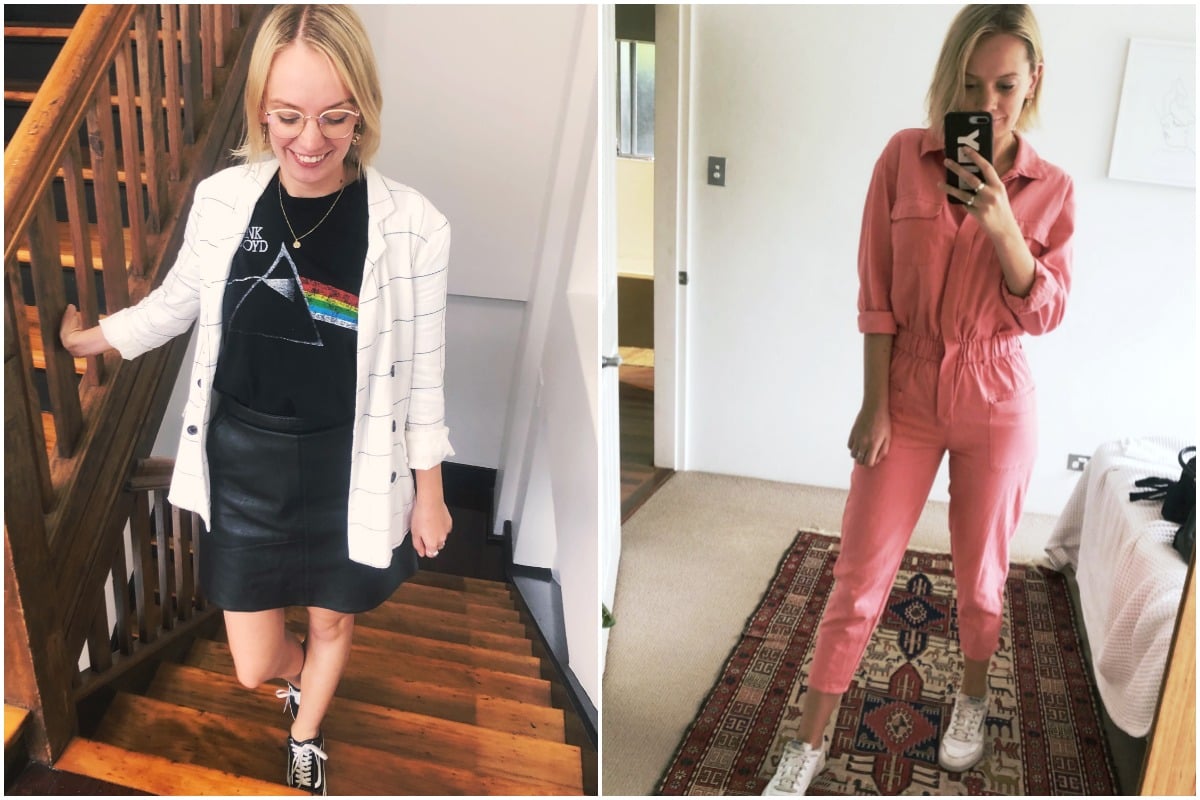 Getting dressed for work can be a lot of things: Exciting, frustrating, inspiring, a chore, or a creative outlet. Each to their own. In our series, 'What I wore to work,' we ask the Mamamia office to give us a week-long snapshot into what they wear to the office, and why. In this week's edition, meet our Audience Development Manager, Lily Allsep.
Job: Audience Development Manager.
Office Dress Code: I interpret the dress code at Mamamia to be quite casual, with a side of fun to show your personality. There are no real rules and everyone is encouraged to dress in what feels right for them, which has really allowed me to evolve and develop my personal style.
On any given day you'll see one person wearing activewear and another wearing sequins, but that's what I love about it. Nothing is ever too much or too little, and you can be yourself.
Mamamia reviews non family friendly fashion. Post continues below.

How would you describe your personal style?
My style is an eclectic mix of different things, mostly a mash-up of beachy meets street meets bold colours and bright prints. One day I might go all black and feel quite chic and refined, and the next I'll go out there with a crazy print.
To me, style is a way I express my creativity and I love mixing it up and pairing different items together to see how I can create different looks.
My one rule is that every outfit must go with sneakers. My Reebok classics are my go-to and I don't think I own anything that I can't wear with them. Comfort first. ALWAYS.
I love to pair each outfit with simple and classic jewellery. I wear my Holly Ryan Picasso Necklace every day, and like to layer with a few other necklaces depending on my outfit.
I really enjoy following a variety of different fashion influencers on Instagram. My recent obsession is with a German blogger I discovered, who wears a mix of street style and higher fashion. If I could have her whole wardrobe I'd be one very happy lady!