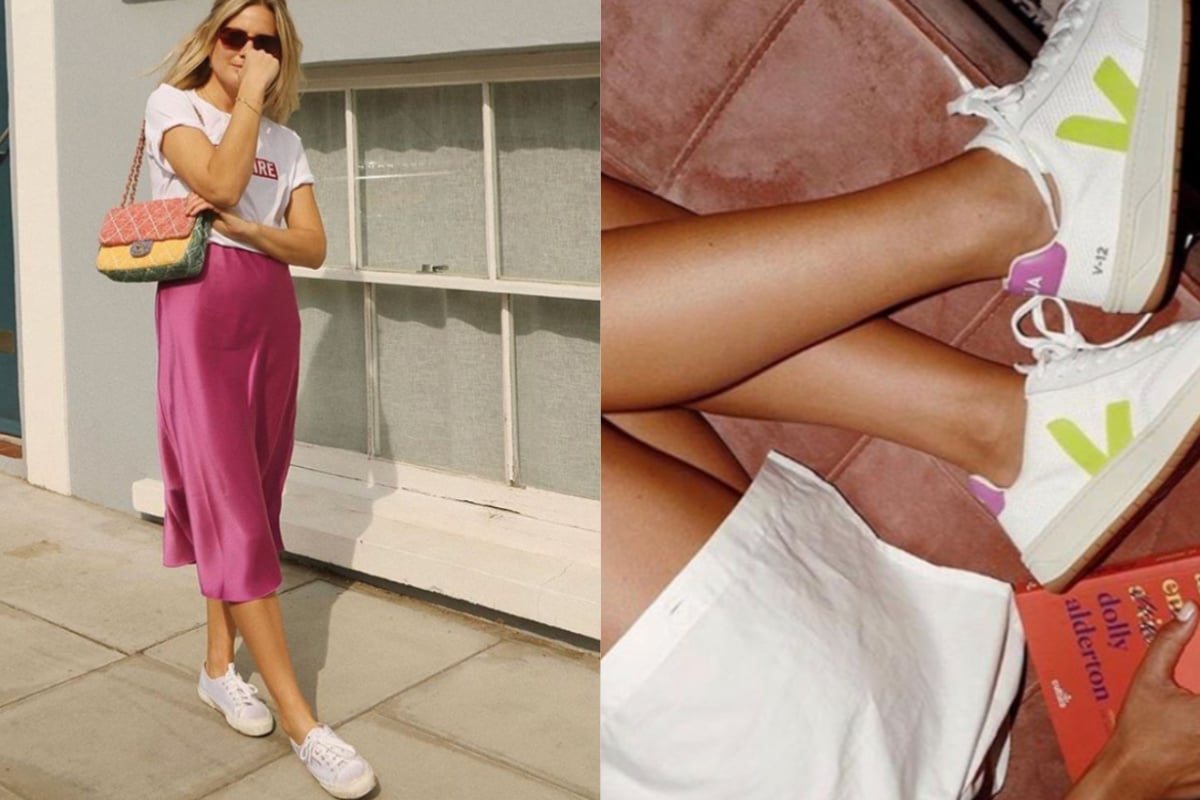 When I look around the Mamamia office, I often see a particular fashion staple. One that almost everyone wears on a daily basis – sneakers.
We love sneakers.
Finally, we've come to a point where fashion footwear can be trendy, functional… and dare we say, comfortable. 
Pairing fresh, white sneakers with the right dress or blazer can completely transform an outfit. And when sneakers are this good, why would rather destroy the soles of your feet with heels?
Thankfully for us, the sneaker trend isn't disappearing. In fact, it's only getting bigger. From designer brands to trusty ol' Target, every brand is working tirelessly to create the perfect pair.
And they're delivering.
So, instead of scouring the internet and getting overloaded with way too many choices, take your pick from our 10 favourite pairs of chic sneakers.
Yes, dad sneakers are still in and no, we don't hate them. Actually, quite the contrary.
Especially when New Balance is collaborating with ultra-chic brand, The Reformation, and using eco-friendly materials.