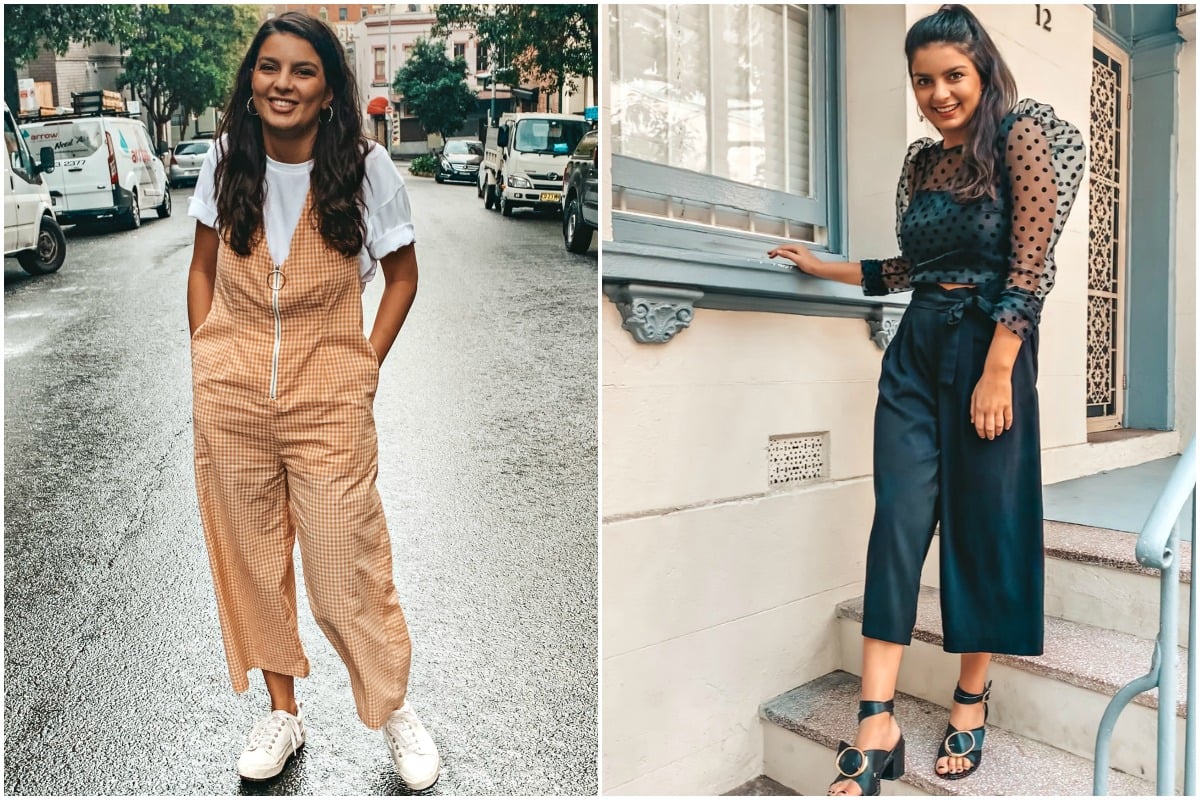 Getting dressed for work can be a lot of things: Exciting, frustrating, inspiring, a chore, or a creative outlet. Each to their own. In our new series, 'What I wore to work,' we ask Australian women to give us a week-long snapshot into what they wear, and why. From capsule wardrobe devotees, to 'throw it on and dash out the door types,' it's a pervy look into the closets of everyday women. In this week's edition, we have Mamamia's Social Media Executive, Eleanor Katelaris.
Job: Social Media Executive at Mamamia.
Office dress code: It's not super corporate, but you can't come in wearing your pyjamas unless you're going for a 'sleepwear to streetwear' look which in that case, go for it!
Side note… Mamamia's Clare Stephens reviews the latex bodysuit. Post continues below.

How would you describe your personal style?
I don't really have one, to be honest, but I've come to realise that the absence of a personal style doesn't mean you don't have style – it just means you have varied tastes. One constant you will see in my wardrobe though is Zara, because literally everything in that store is a banger, and you either agree with me on that, or you're wrong.
I would say that my overall aesthetic is simple looks with a quirky twist. I love to mix basics with maximalist pieces in the same outfit. Or some days I go completely basic and then the next day I'll be donning sequins.
If I had a dream wardrobe, it would be Kat Edison's from The Bold Type – and no it's not just because she's a social media manager as well, although she's definitely #careergoals. I just love that her style reflects her personality – she's confident and free, and she'll rock a thrifted dress as soon as she will a designer jumpsuit.