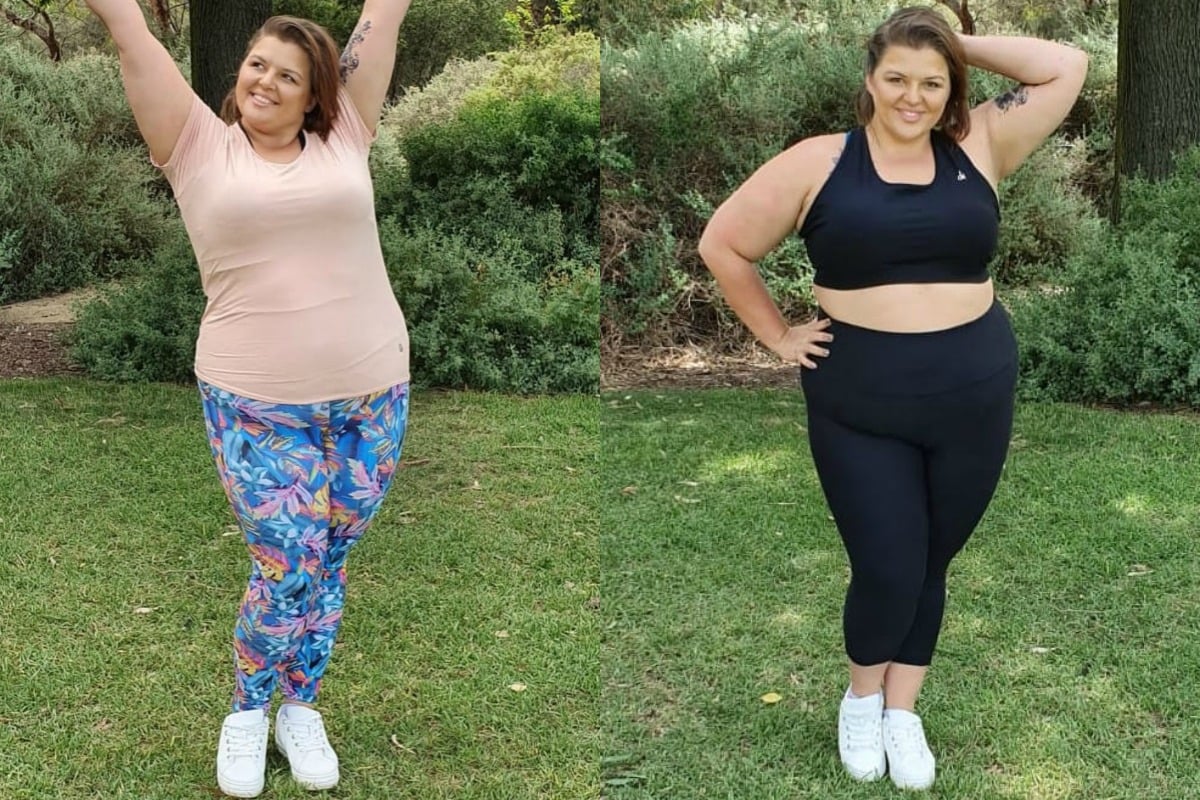 I'm fat. I'm a size 24 so there's no getting around that revelation – but just because I'm fat doesn't mean I don't like to exercise. Society might be shocked to learn this but plus-size people do exercise. Personally, I love to dance and box but weight lifting is where I really shine.
The thing that deters me from exercising, however, is not the gym itself, but the lack of comfortable activewear in my size (extra points if it's colourful). Trying to find activewear above a size 16 is really bloody difficult. All the options (if you can find any) are black, oversized and roll up or down with every exercise.
Some of the options out there not only make you anxious when you're shopping, but they really don't make you feel great when you're exercising either. Won't someone please just give me a pair of tights that are colourful, cute and stay where they're meant to?
Watch: Don't Hate the Shake is a body positive movement that emerged on Instagram. Post continues after video.
So I set out to find comfy, size-inclusive activewear that actually work for plus-size women. That way, you don't have to put in the leg work (save that for the gym).
Before we get into it, I just want to point out that I do not go to the gym to lose weight, and this is not why I'm advocating for joyful movement and exercise. I simply enjoy exercise, but I'm happy with my body, exactly as it is.
Keep in mind that sizes vary from store to store, so always read the size chart before you buy, and remember that the number on the tag is just that, a number. Don't hold onto it.
Active Truth
'Confidence boosting activewear' Active Truth stock up to a 3XL (Size 24-26) and (OH MY GOD), they come in patterns! I'm wearing the Ocelot 7/8 leggings and Spirit Crop in a size 3XL. I felt so cute! The pattern is colourful and cute but a bit more subtle if you aren't into bright colours.
The leggings are high waisted and after a rigorous test, I can confirm that the waist doesn't roll down! It's a miracle! And the leggings have pockets! We do love pockets!
Crop tops are my thing and Active Truth's Spirit Crop is one of my favourites. It's padded and supportive so I wore it without a bra (which I loved) but I definitely wouldn't go bra-free for high impact exercise. The band is also wide enough that it didn't fold down!