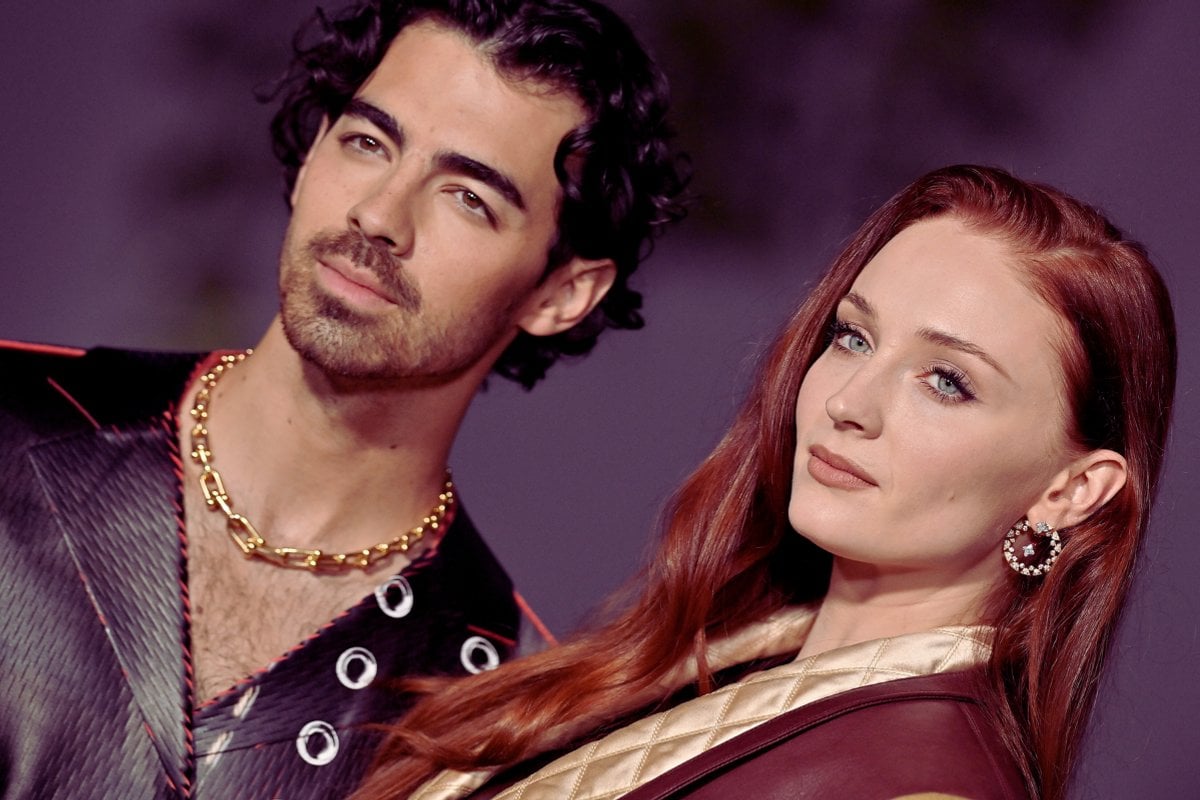 We've seen more celebrity divorces this year than anyone would ever wish to – but the split between Sophie Turner and Joe Jonas is no standard celebrity divorce. It's... verging on extremely messy (to put it lightly) – and now there's property involved.
Well, sort of.
To get you up to speed, the pair officially called it quits in September via a joint Instagram announcement where they said that after "four wonderful years", they had decided on an "amicable" end to their marriage.
Except this divorce has been anything but amicable.
Watch: 3 dating mistakes women make after divorce. Post continues after video.
Things ramped up between the pair when inside sources went to the media with wild accusations.
In the weeks that have passed since their split, the public has watched on as Joe seemingly attempted a PR takedown against his wife. There's also been a lawsuit, which has been temporarily settled for now, and a continuous bitter fight for custody over their two children.
In the wake of Joe's apparent attempted smear campaign against her, Sophie has pulled a series of power moves – the latest being sharing a letter Joe wrote that proves the pair had planned to relocate from the US to the UK.