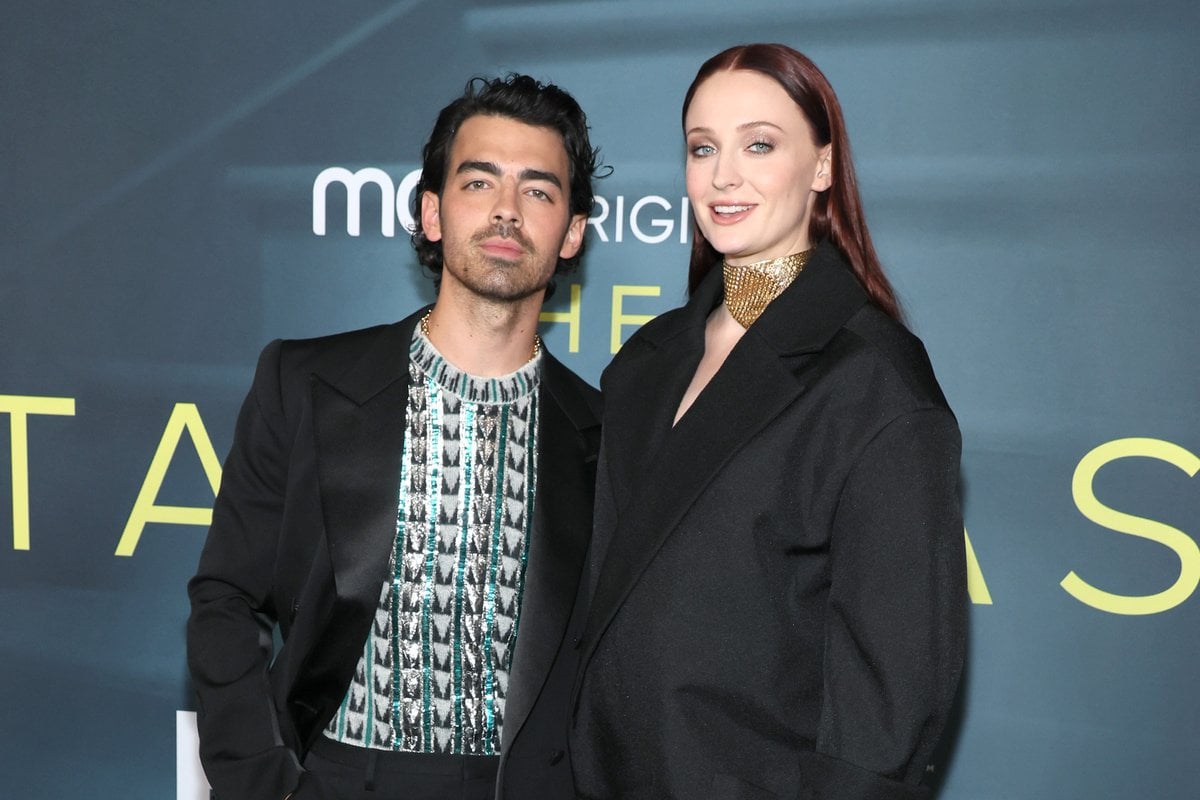 Sophie Turner and Joe Jonas have always kept the lives of their two daughters very private - so much so that they have never announced the name of their second child born in 2022.
Except now we know, and it's down to their increasingly messy divorce.
The name of the pair's youngest daughter has been revealed via court documents obtained by RadarOnline, despite previous lawsuits referring to her only as 'D'.
The child's name was included in court documents alongside her sister Willa's, in which Turner asked a judge to put her and Jonas' divorce on hold until they figure out the custody of the children.
Turner's filing also included a letter from Steven Anderson, the director of the U.S. State Department's Office of Children Issues, informing the judge that the children were the subject of an "international child abduction" case under the Hague Convention.
Only days after the filing, Turner and Jonas temporarily agreed to keep their children in New York.
The agreed upon interim consent order states that Turner, 27, and Jonas, 34, are ordered to keep their kids in the Southern and Eastern districts of New York, which includes New York City, Long Island and the Hudson Valley.
"The parties have agreed to the entry of the attached proposed Interim Consent Order, without prejudice to either party's claims and defences," the documents state, per People.
If the order is violated, the documents state that the court has the right to "take or cause to be taken measures under Federal or State law, as appropriate, to protect the well-being of the child involved or to prevent the child's further removal or concealment before the final disposition of the petition."