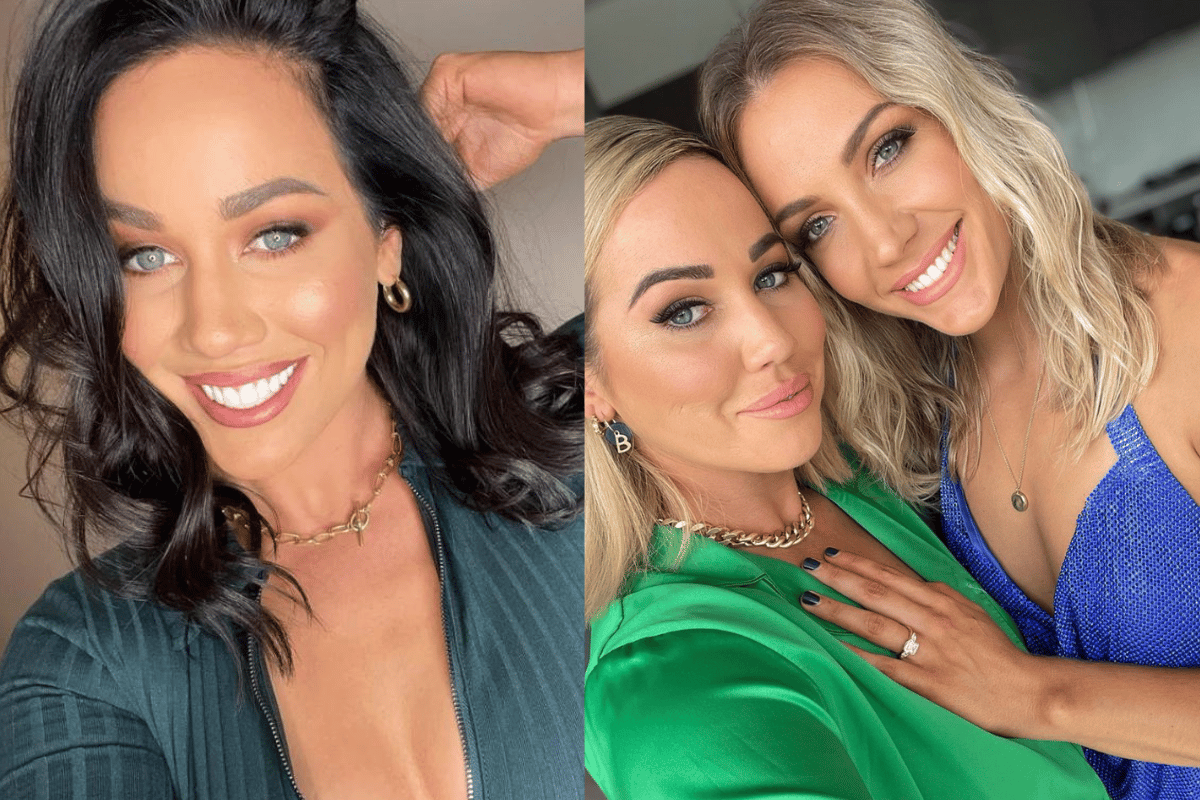 To her many Instagram followers, it seemed like Sophie Cachia had a pretty rosy life.
She had a successful influencer career and pyjama business that she had built off her Young Mummy blog, which she'd started after marrying AFL player Jaryd Cachia and having the first of their two kids at just 22 years old.
But like most things on social media, there was a different story happening behind the scenes.
Sophie was starting to question the life and identity she'd built for herself over the years. All of it.
Watch: Australian Survivor and Sophie Cachia. Post continues below.
Sophie and Jaryd first became a couple in 2011, when Sophie was 20, and Jaryd was 19. Jaryd had been drafted for the Carlton Football Club, and was focusing on his AFL career. Sophie was studying journalism at university.
Three years earlier, Sophie had been diagnosed with polycystic ovarian syndrome, and was told she would have trouble conceiving. But after being with Jaryd for two years, and within a few months of trying, Sophie became pregnant. Baby Bobby was born in April 2013.