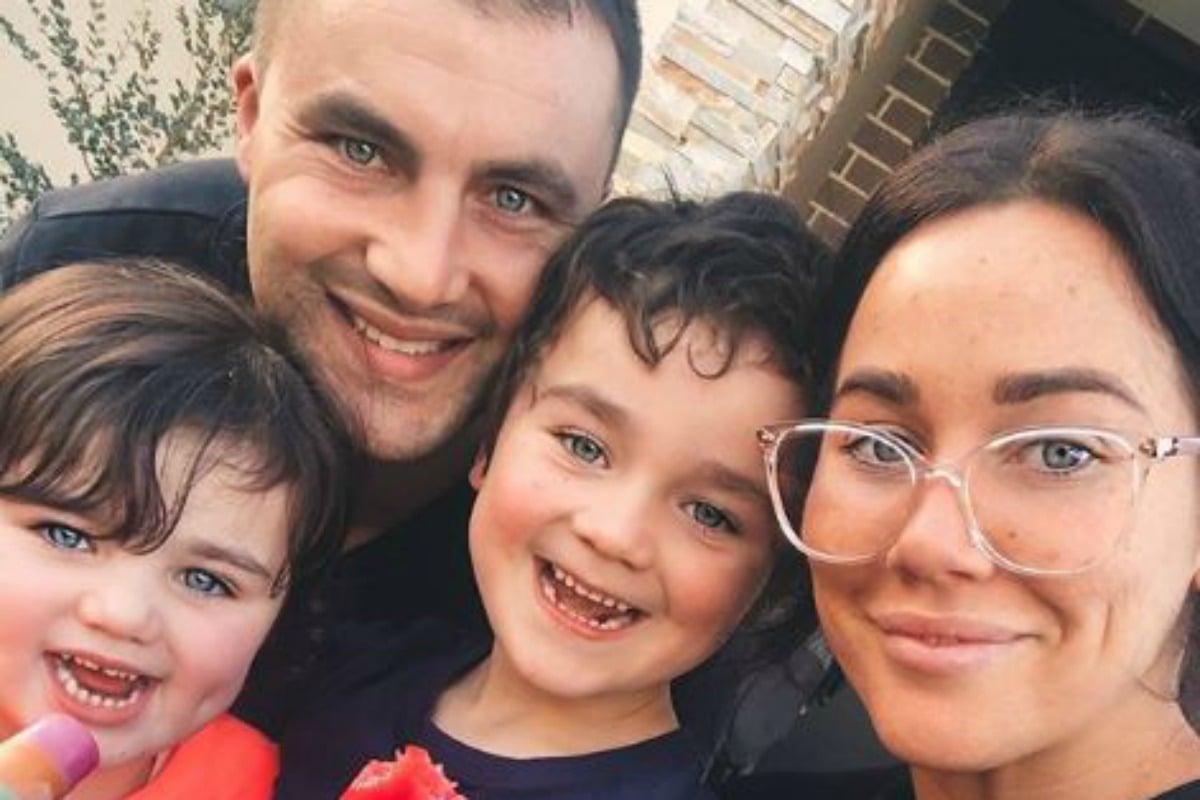 After four years of marriage, Sophie Cachia has announced her split from husband Jaryd Cachia.
The couple held their wedding in 2015, and share two children – Bobby, 6, and Florence, 2.
In an Instagram post on Monday afternoon, the 28-year-old (also known as The Young Mummy) shared the news of their break up in a statement written "right here, in our house, together".
Sophie Cachia on letting the public into your relationship. Post continues after podcast. 
"Separation more often than not comes with the assumption of animosity or hatred," she wrote.
"Whilst it hasn't always been easy navigating through co-parenting under the same roof this year [which has included family holidays, continual support of personal careers & no changes to our social setting], we truly appreciate how lucky we are to have each other.
"Unfortunately we could no longer agree on which setting to have the toaster on, who left the sock drawer open & if you really put butter before peanut butter. But really… we aim to continue to create our very own version of happiness together as a family & to bring our children up with the inspiration to continually do what makes you happy & live your life how you want to live it.
"We are merely a case of two kids who fell in love hard early, and are now two adults who love & respect each other enough to part ways amicably. We have always had – a still do daily – operate as one mind, and that's why there's been so much understanding with such a sensitive topic.
Sophie Cachia speaks to Mamamia about striving to be the 'perfect' parent. Post continues after video.
"Our family & close friends have seen what a powerful connection & strong bond we've been able to maintain for not only the sake of our beautiful children – but for each other too – which we think has been very evident. We are aware we have a really unique relationship, but one we've been navigating privately for a long time hand in hand, side by side.
"That's enough out of us, we have no more to say on the matter."
Speculation began on Sunday, when alongside a family photo, Sophie wrote:
"One thing we've learnt from both of our families is to be a loyal, united force no matter what, and as Jaryd and I go on different journeys individually – we will forever be best mates and a family first.