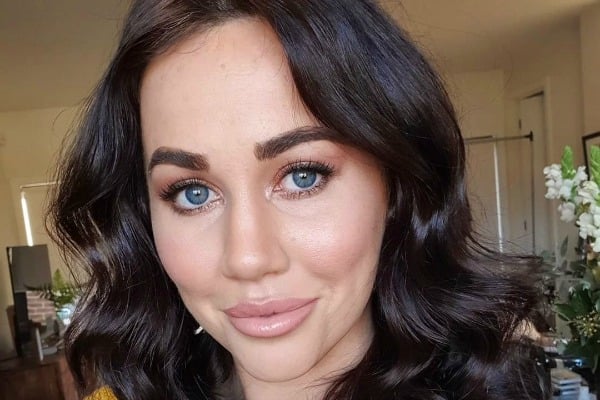 With over 250,000 Instagram followers and multiple successful businesses under her wing, social media is the basis of Sophie Cachia's career.
Known as one of Instagram's original 'mummy influencers', the Melbourne mum-of-two quickly grew a following when she launched her blog The Young Mummy after becoming a mum to her first child, Bobby, at 22 years old.
Since then, the now 28-year-old has welcomed another child, her daughter Florence, and launched a fashion line that's so successful, her most popular pieces often sell out in minutes.
But it hasn't always been easy.
Sophie Cachia speaks to Mamamia about striving to be the 'perfect' parent. Post continues after video.
After all, with a large social media following, comes trolls.
Speaking to host Tully Smyth on Mamamia's podcast Social Squad, Sophie opened up about the impact Instagram trolls have had on her
"There's been times that I have had thoughts of, 'How am I going to escape this?' And I know that there's one way I can escape this," Sophie told Social Squad host Tully Smyth.
"I haven't contemplated doing it, but the thoughts have definitely come into my head because of how horrific people have spoken about me, and the opinions people have of me that I know are so not true. [It has] got to me to the point where I've been in counselling."
Sophie Cachia on letting the public into your relationship. Post continues after podcast. 
Sophie, who announced her split from her husband of four years in the weeks after recording the podcast episode, shared that Jaryd has been instrumental in helping her deal with trolls.