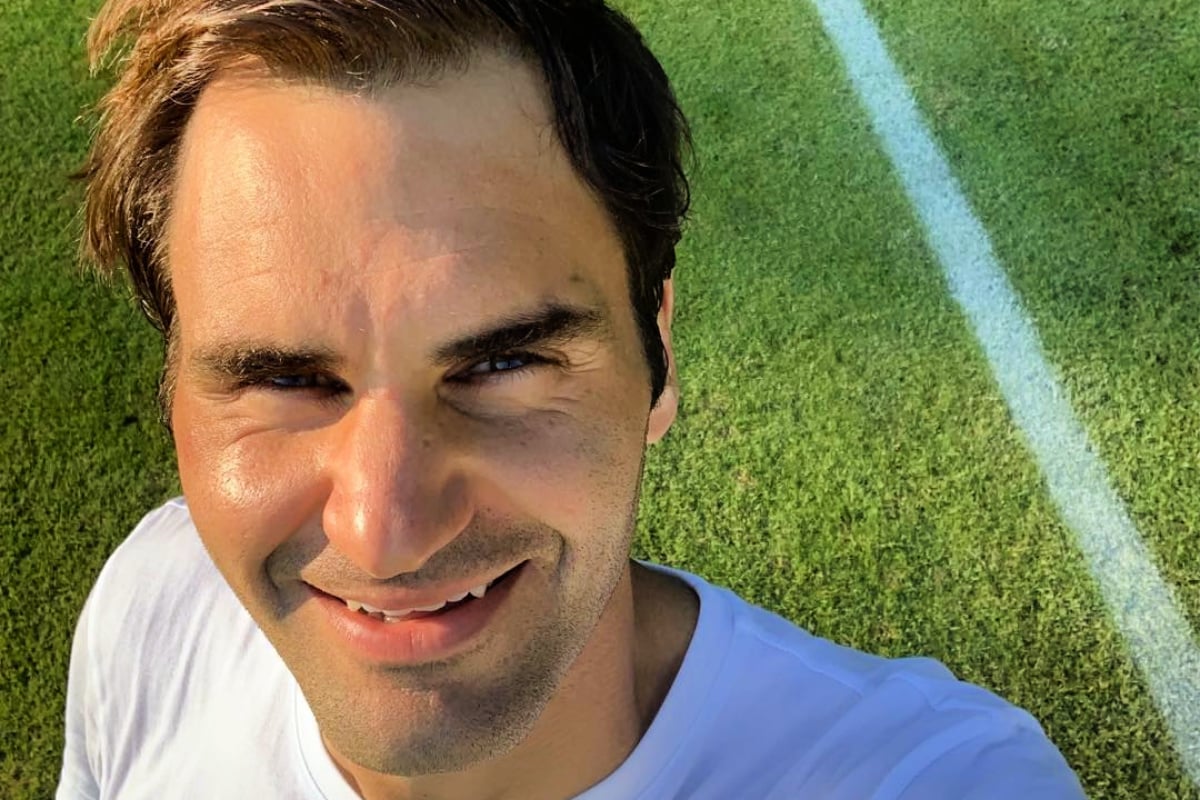 Dressed in white and sipping on ice-cold Pimms, tennis fans from around the world are in the midst of enjoying London's Wimbledon Tennis Tournament.
Along with our own tennis champion, the formidable Ash Barty, and tennis 'bad boys' Nick Kyrgios and Bernard Tomic, Swiss player Roger Federer is competing for his 21st Grand Slam title.
This week, Vogue interviewed the tennis legend and all-round great guy for their 73 Questions video series that asks celebrities… 73 questions.
Between talk of what it's like to play on the hallowed turf of Wimbledon's centre court and his signature backhand shot, here are 11 fascinating things we learnt about the World No. 3 player from watching the video.
You can hear Roger Federer speaking about his family in this snippet from the Vogue interview below. Post continues after video.
1. Roger Federer's nickname.
In the opening minutes of the interview when asked if his family have any nicknames for him, Federer said:
"They call me Rodge, which in Swiss-German is 'Rochi'."
2. His favourite food.
Federer's favourite food is… chocolate.
"I'm a chocoholic," Feder told Vogue's Joe Sabia when he asked the 37-year-old what the 'most Swiss thing about him' is.
3. Roger couldn't always tell his twins apart.
Conversation turned to Federer's four children with his wife of 10 years Mirka Federer – identical twin girls, Myla Rose and Charlene Riva, nine, and twin boys, Leo and Lenny, four.
He admitted, yes, there was a time when he struggled to tell his twins apart.
"I used to [mix them up] sometimes if I couldn't see their face right away," Federer said when asked if he ever got them confused.
"But no, nowadays I'm a pro. Of course, I can tell them apart."