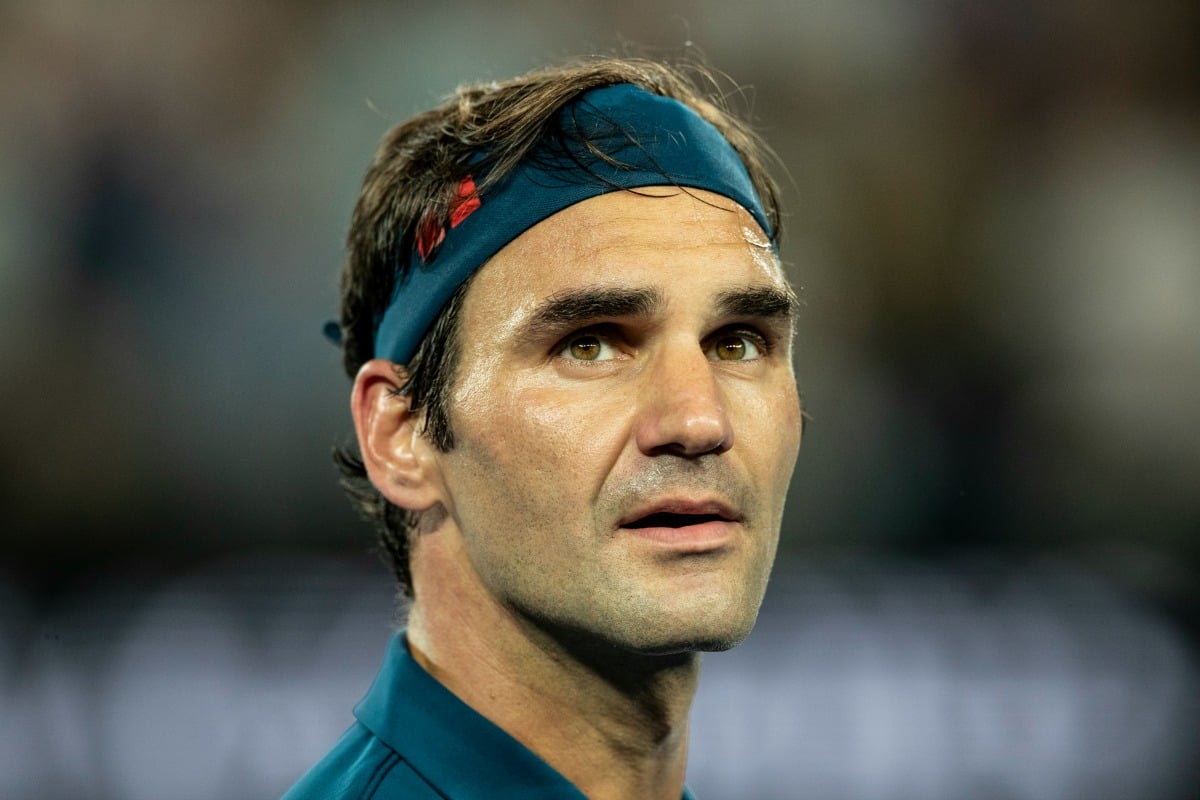 Nick Kyrgios and Bernard Tomic are just as known for their talent with a racket as they are for their antics in-between matches.
With the Australian Open beginning this week, all eyes were on the young Australian tennis players as both men made digs at retired Australian tennis player and now captain of the Australian Davis Cup, Lleyton Hewitt.
"No one likes him anymore," Tomic remarked in an interview on Monday night.
"Kokkinakis, Kyrgios, we don't want to play anymore because he's ruined it [the Davis Cup]. He's ruined the system. Like, go away. I thought he'd retired, like, why are you still in tennis? Why do you still play all these doubles tournaments?" the 26-year-old continued.
Just days later, Kyrgios made his feelings known about Hewitt too, sharing a snarky social media post that has since been deleted.
In a time where we should be focused on the Australian Open's rising stars, all eyes are instead on Tomic and Kyrgios' 'bratty' antics.
If young tennis players are not okay, then whose responsibility is it? Post continues below…
But in our haste to love-to-hate the Kyrgioses and Tomics of the arena, it appears we are forgetting a part of tennis history.
Swiss world champion Roger Federer, who is now renowned for his calmness as a sportsman and professional, was once very similar to the Kyrgioses and Tomics of the world.
In fact, Federer was once a "brat" who blasted loud music while his coach was in the car and who had "too much energy" for others to handle.
Former communications manager at the Association of Tennis Professionals (ATP) David Law, who met Federer when he was just 16 and helped him prepare for press appearances, has shared a side of the 37-year-old 20-grand-slam-title winner that we never saw coming.
"The number of times we would go to tournaments and he would throw in a substandard performance where he'd mentally break down or he'd get emotional and throw his rackets – he was a baby," Law said on his podcast, News Corp reports.
"Honestly, he was a crybaby on the court."
Law said Federer was lazy and carried an attitude that came from knowing he was talented. The first time Law practiced with him, he said, he thought 'wow', but he didn't think this about Federer's skills. Instead, much like Tomic and Krygios, the 16-year-old didn't seem to care at all.