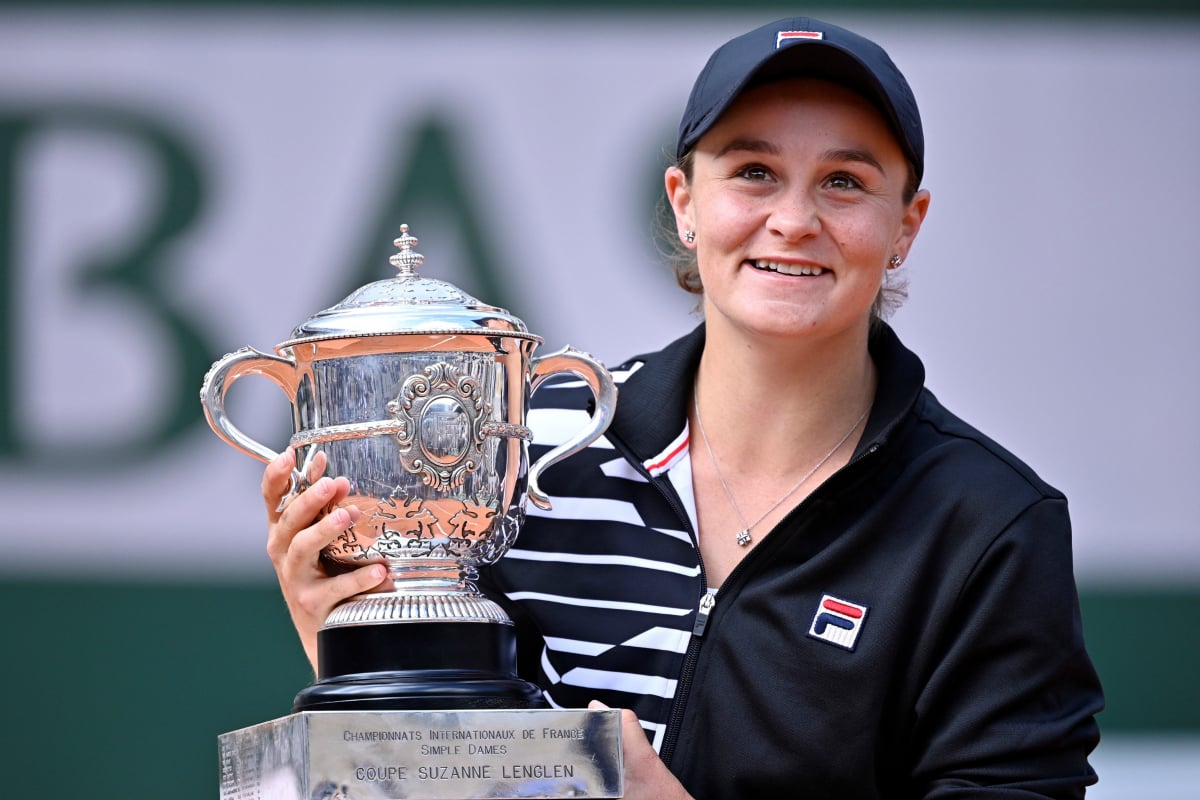 Update: Ash Barty has become the first Australian woman since Margaret Court in 1973 to win the French Open.
The 23-year-old beat unseeded Czech Marketa Vondrousova 6-1 6-3 in Paris on Saturday to become Australia's fourth French Open champion, and first in 46 years.
It was the first time since the great Margaret Court in 1973 that an Australian woman has claimed the title.
Barty, who only returned to tennis three years ago, was ruthlessly efficient against the 19-year-old as she became just the 17th Australian female player to win a grand slam.
"It's remarkable," Barty said.
"At the moment it's a bit too much and a bit out there, really.
"But it's amazing.We have done the work, and we tried to put ourselves in these positions. Now that we're here, it's just incredible."
Barty's success in Paris means she is the ninth different winner from the last 10 slams and a genuine contender for Wimbledon next month on her favourite surface of grass.
Five years after quitting the sport in despair, Barty has now joined Australian legends Margaret Court (1962, '64, '69, '70, '73), Evonne Goolagong Cawley (1971) and Lesley Bowrey (1963, '65) on the Roland Garros honour roll
"For the last fortnight, the stars have aligned for me. I have been able to play really good tennis when I've needed it," she said.
"I never dreamt that I'd be sitting here with this trophy here at the French Open. I mean, obviously we have dreams and goals as children, but this is incredible."