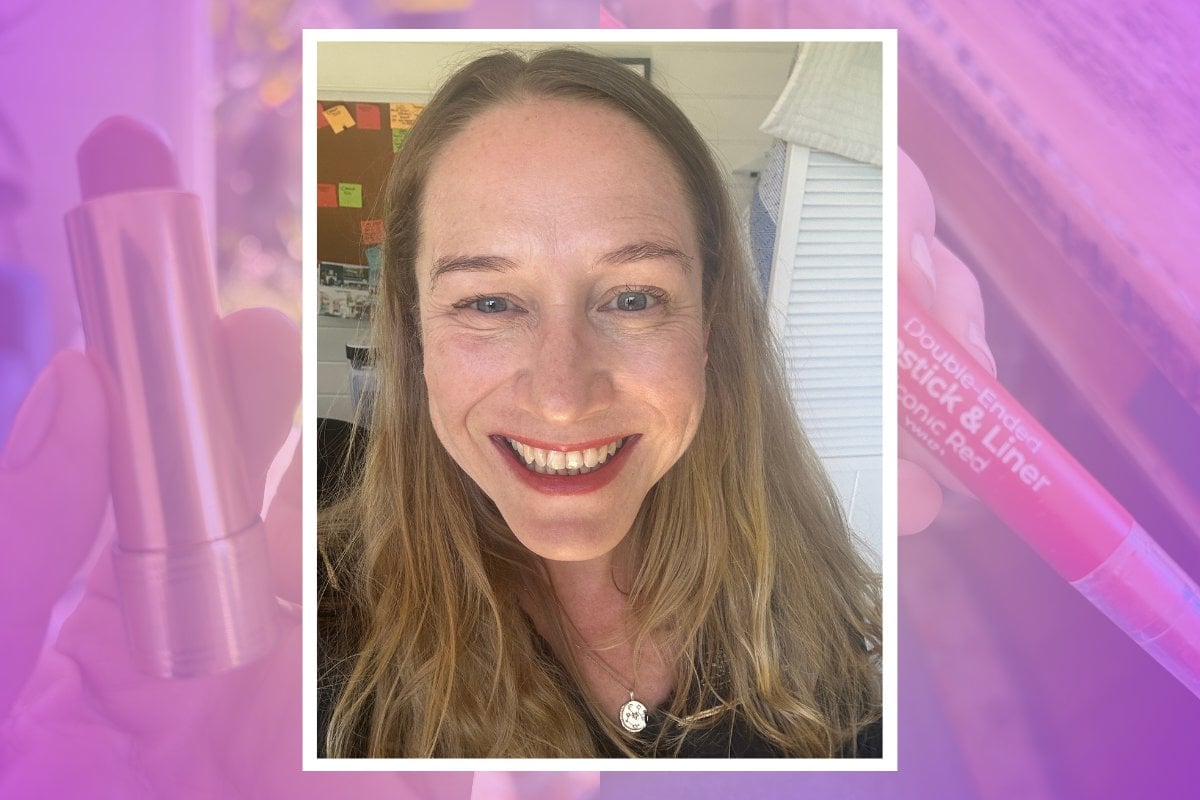 "Have you ever considered," she wrote, "that red might not be your colour?"
And I didn't even need a moment before I replied. NO.
She was talking about lipstick. And the fact I LOVE a red lip. I'd posted a pic of me in a favourite shade, and her pertinent question was among the comments. And you know what they say, feedback's a gift.
But no. I have not considered that red lipstick is not my friend, and I'll tell you why.
It took me a very long time to find her.
I know it's a bit of a cliché, that at midlife, women decide they might be fading into blurry invisibility and need to employ some stealthy visual tricks to get people to notice that they're still in the world. Big earrings. Exciting glasses. Chunky necklaces. RED LIPSTICK.
Watch: Mia sits down with renowned makeup artist Rae Morris for a masterclass in perfect lipstick application. Post continues below.
Maybe that's it. But maybe, also, the reason I have finally embraced a statement lip after a lifetime of nudes and tasteful dusky roses is... I'm finally brave enough. I have always loved the way a certain kind of red lip - bold, mostly matte, not too pinky - looks on other grown-up women. It looks like I'm alive. It looks like I give a sh*t. It looks like pay attention. That's the kind of grown-up woman I want to be.