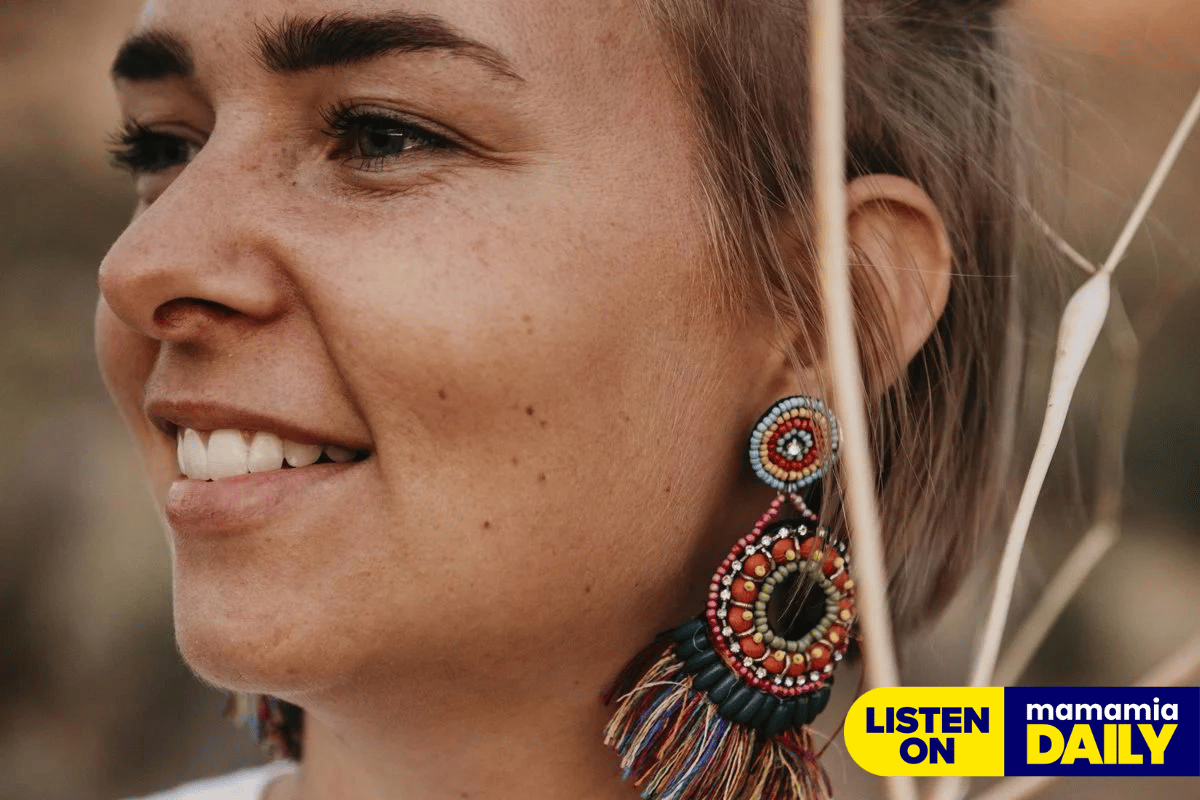 Listen to this story being read by Katie Stow, here.
Last year, I went to lunch with a dear friend and sat out on a sunny patio. There was a woman who would glide around the patio in a long, colourful dress. I don't know if she owned the place, but she certainly walked around it as though she did. She was stunning in a natural way that looked effortless.
I couldn't stop watching her as she moved from table to table to talk to guests. There was something magnetic about her. She wore these big, gorgeous earrings.
My friend Rhonda noticed I had been watching her.
Side note... this is why we love Michael from Love on the Spectrum. Post continues below.
"Do you know her?" my friend asked.
"No," I told her. "But I admire her. I always wanted to be the kind of woman who wore big earrings."
Rhonda looked at her and then looked at me and said, "You are."