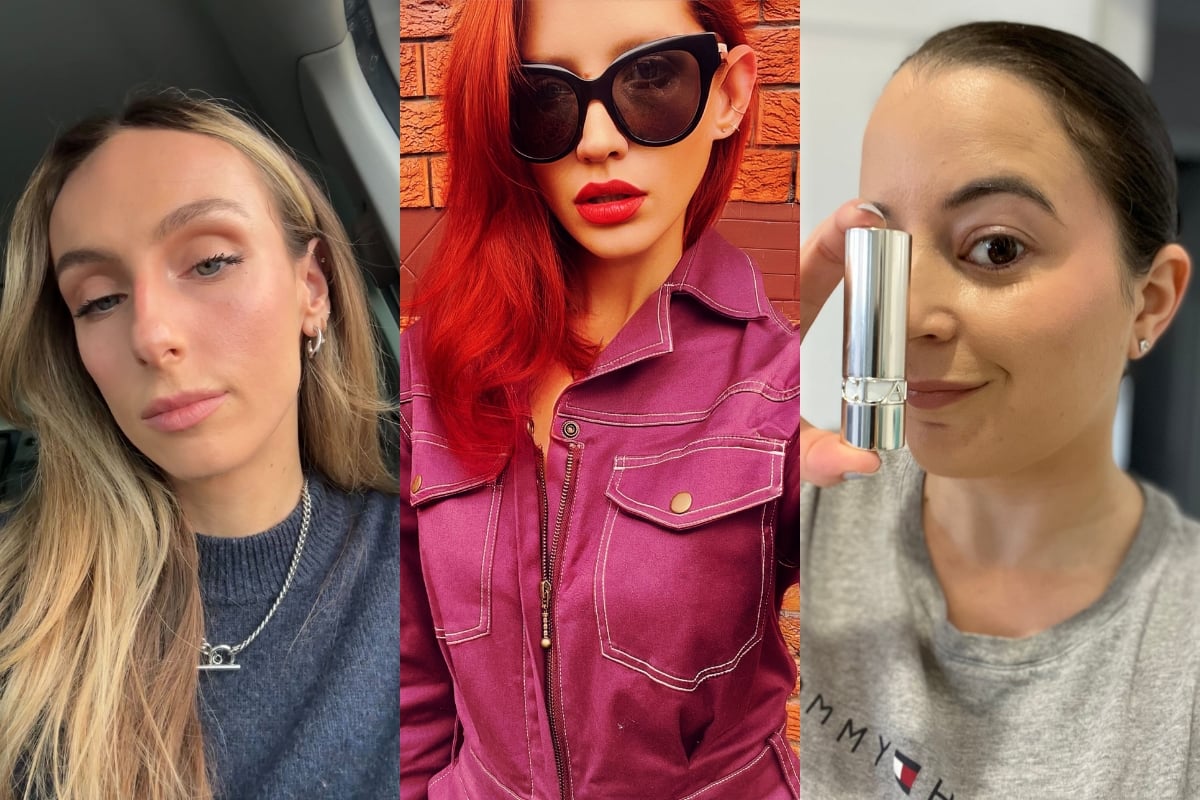 It's no surprise that with hundreds of lipsticks to choose from, it's hard to know exactly when to fork up the cash.
Although it might seem like a small thing, the search for the right lipstick is a pursuit that's both exciting and a little daunting.
Amidst the aisles of cosmetics, the countless shades, formulations, and promises, one thing is for sure: the perfect lip selection is a sure way to add a little colour to any day.
So, if you're in need of a lip product that actually stays on your lips, get ready to pucker up. Introducing a product that wears like a second skin.
Here 3 women put the new formulation of Clarins' Joli Rouge lipsticks to the test.
Isabelle, Woodberry in Velvet, $59.
Hold on to your makeup brushes ladies cos' I'm about to let you in on one of the best kept beauty secrets.
The cult Clarins Joli Rouge lipstick has been revamped. It now comes in sleek new packaging that's both luxurious and refillable, the packaging now available in a matte white, a shimmering metallic gold and the perfect bold red.
The new creamy formula adds intense colour, that comes in either a satin, velvet or shine finish. Plus, the ingredients are seriously top-tier, they're made with organic apricot oil and shea butter to keep your lips hydrated for a good 6-hours.
Luckily for me, I was fortunate to receive a few shades of my now new fave lippy. I am the proud owner of shades Pink Petunia, Pop Pink and Woodberry, which are just a few of the extensive range Clarins has on offer.
I wore these lipsticks out on various occasions testing out the durability and wear, pushing each lippy to the limits. What I noticed was how the formula had been expertly crafted to ensure the product actually stays on your lips. What's more is that even though the shades were slightly pink, they didn't make my teeth look yellow, which is a MUST when it comes to selecting the right lipstick.
After using each shade for a few weeks now, I've been really impressed. The texture is pillow soft and silky smooth, allowing it to glide on effortlessly. Unlike any alternative lippy, I've also noticed that my lips are left feeling nourished and hydrated following application, which is a big win for me, considering I struggle with chapped lips. But that's not even the best part. This product is so worth your money it isn't funny, because it's now one of the most versatile products I own.
So get ready for some seriously lovely lips.