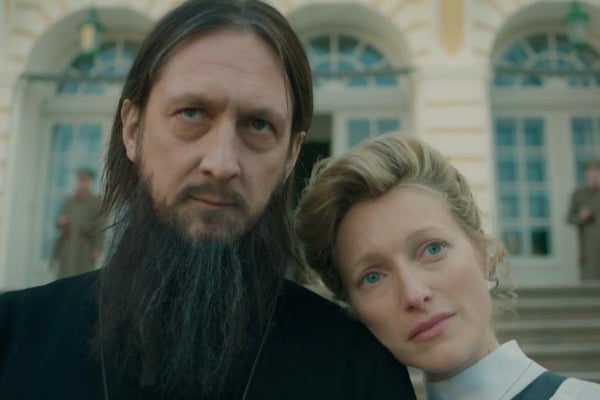 The true story of the rise and fall of the Romanov dynasty has been documented in pop culture time and time again.
From the fictional retelling in animated film Anastasia to new Netflix docuseries The Last Czars, the family have long been the fodder for a great historical tale.
But while stories about the Russian imperial family are still being told over a century on from their execution, there's one particular figure from that time in history who has stood out among the rest – Grigori Rasputin.
In fact, few stories in Russian history are as well-known as that of the infamous mystic and 'Mad Monk'.
Netflix series The Last Czars is the Russian answer to The Crown. Watch the trailer below. Post continues after video.
For centuries, the House of Romanov were the reigning royal house of Russia. But it wasn't until the family were nearing the end of their reign when self-proclaimed holy man Rasputin entered the picture.
In a move which would ultimately cause a great deal of controversy among the Russian public, the faith healer's influence over the Romanovs – particularly Nicholas II's wife Czarina Alexandra – grew as the family became convinced that Rasputin could heal their son Alexei's hemophilia through prayer.
At the time, hemophilia often resulted in death at a young age and as Alexei was the couple's only son (they also had four daughters – Olga, Tatiana, Maria and Anastasia), they were willing to try just about anything to alleviate his condition.
But as the Romanovs decided to keep Alexei's condition a secret to anyone outside of their household, rumours began to spread about Rasputin's role in the family
Before long, Rasputin's close relationship with the family spurred rumours of an affair between Rasputin and Alexandra, and even rumours of relationships between the so-called "sex machine" and the Czar's four daughters.