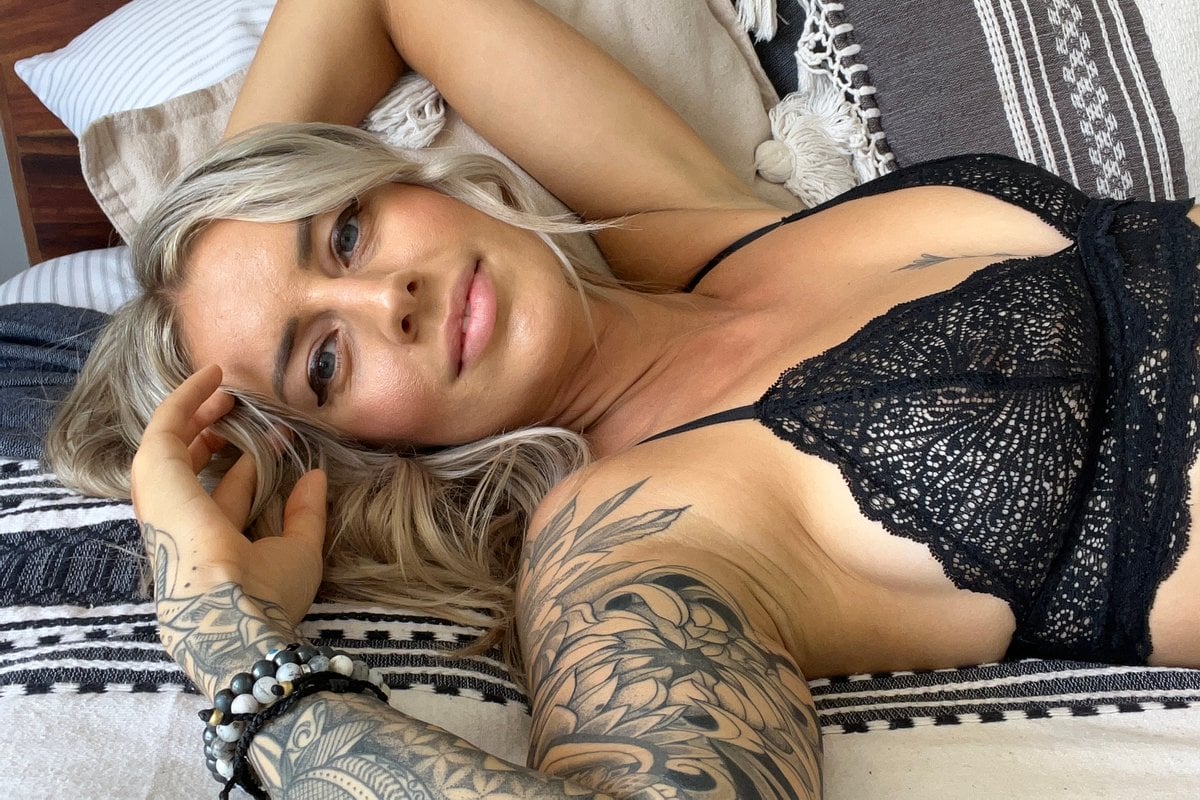 My name is Charli, and I'm a full-time influencer and OnlyFans creator from Canada, currently living in Australia.
I don't believe in marriage or monogamy. I left my stable job back home to become an OnlyFans creator and travel the world. I'm covered in tattoos. I don't want kids.
And I am currently the happiest I've been in my entire life.
But this wasn't always my story. Just a couple of years ago, I was living back home in Canada and was working full-time as a hairdresser. I grew up in a super-conservative home, where sex was something that wasn't spoken about. If you had told me 10 years ago that I'd be where I am today, I never would've believed you. So – how did I leave all of that behind and get into OnlyFans?
Watch: What is OnlyFans? Post continues below.
It all started during the pandemic. My business was dwindling, and I started questioning a lot of things in my life. My upbringing, my choices, and being true to myself.
I have always felt different and my sexuality was something that didn't align with the values I was taught as a kid. I started coming to terms with myself and felt more courageous to show up online and share my feelings: I'm Charli, I don't believe in marriage, I don't believe in monogamy, I like men and women, and I enjoy making erotic content.