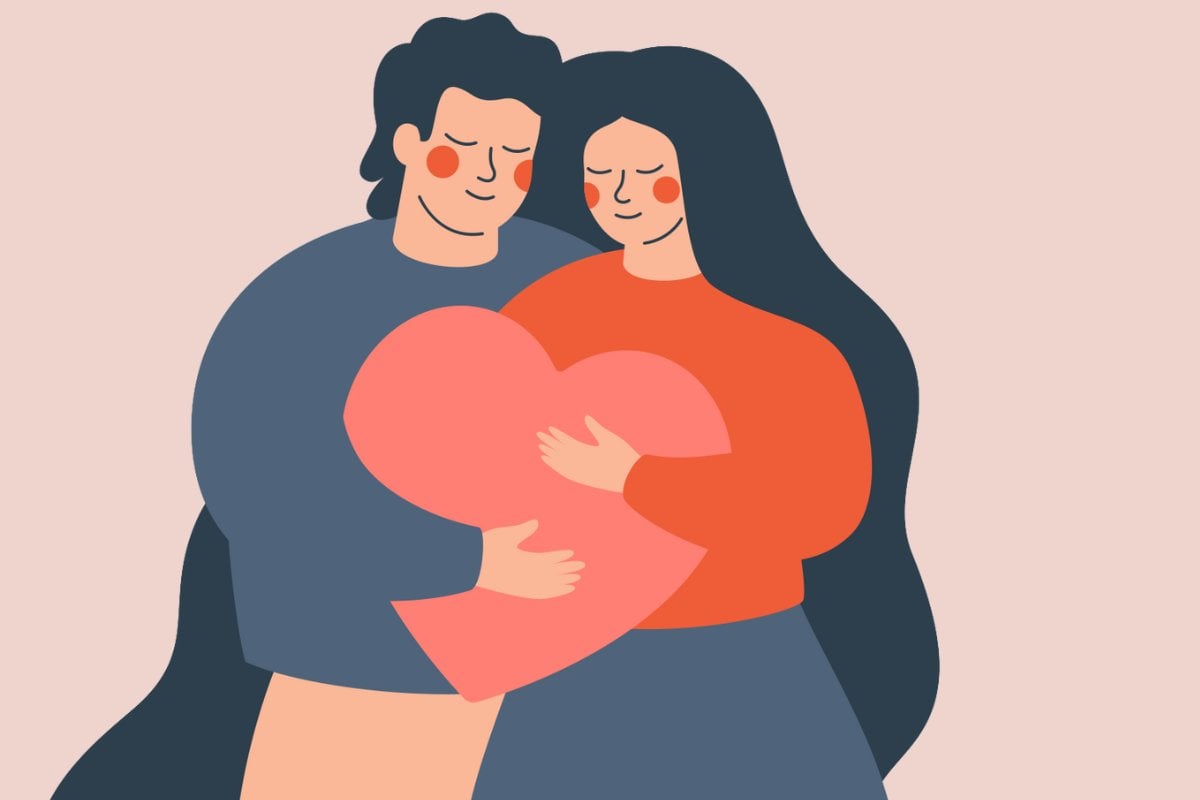 Having recently clocked up 10 years of marriage, it has, like a lot of milestones in life, been an opportunity to reflect on all that's happened during that time.
For my husband and I, it's been an eventful decade to say the least. We've had three kids, moved cities, started new jobs and both turned 40.
Along the way we've learnt a thing or two about parenting, patience, pandemics and more.
While you're here, watch the Mamamia team asks women the question how did you know your partner was the one? Post continues after video.
Though I'm by no means an expert, I'd like to think I've learnt a couple of things about marriage too, and it goes a little something like this.
1. The wedding ain't it.
While data from the Australian Bureau of Statistics indicates that marriage rates have been steadily decreasing since the seventies, weddings still play a large part in our culture. You only have to look at the fanfare still made over celebrity weddings and the prominence of wedding-related content across social feeds to understand this.
As a society, we love a good wedding, but a good wedding obviously doesn't make a good marriage. When you stop and think about it, it's kind of odd that we put so much time, effort and expense into planning and creating this one day rather than putting the same amount of consideration into planning the actual marriage.