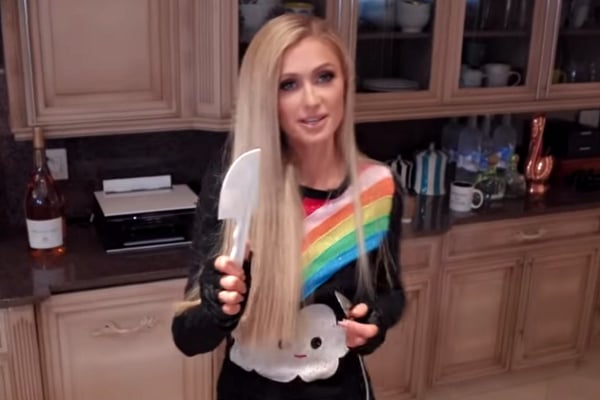 1. Paris Hilton has a new YouTube cooking show and you need to watch it immediately.
Oh my days. Paris Hilton has just uploaded a Youtube video in which she shows fans how to make her "infamous lasagne".
It's titled "Cooking with Paris" and it's everything we've ever wanted and more.
Here is a quick highlights reel of the 16 minute video:
The fact that she makes the entire pan of lasagne with fingerless leather gloves, which she calls her "chef gloves".
Her advice on cooking lasagne sheets: "Don't break them in half or in ruins the lasagne vibe".
She has a tea towel with the words, "I'm allergic to bullshit".
She struggles to identify the correct texture of ricotta cheese.
Paris' other thoughts on cheese: "There's organic cheese, almond cheese, there's soy. There's so many types of cheese now. It's not normal but it's cool."
She uses not one, but three spatulas to cook the minced beef.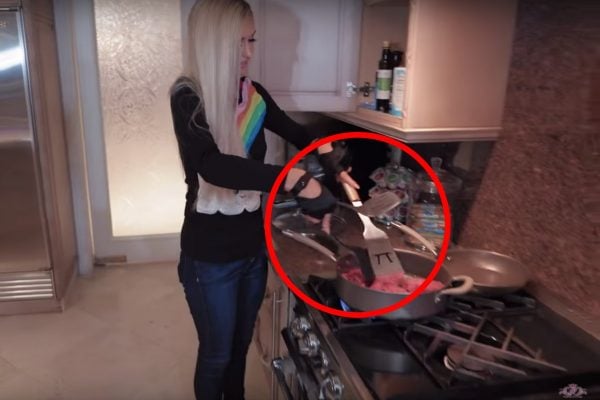 It's a suspenseful, if not a slightly bewildering culinary adventure and spoiler alert: she finishes the video by taking a pan of lasagne out of the oven.
In the words of the pioneering socialite herself: "That's hot".
On today's episode of The Spill, Kee Reece and Laura Brodnik unpack the wonder that is Paris Hilton's cooking video, discuss the potential comeback of The Real Housewives of Sydney and share their weekend watches. Post continues below.
2. Prince William saw a photo of himself as a child and legitimately thought it was his daughter Princess Charlotte.
During the royals' visit to Bradford, Prince William and Kate Middleton made an appearance at the community centre, Khidmat Centre.
While they were there, the Duke and Duchess were presented with a special cake, decorated with photos of the two from their childhood and now.
The cake creator explained that he was capturing different moments in Kate and William's life, from their childhood to eventually becoming parents.
However, while viewing the dessert, Prince William was caught by the uncanny likeness between the photo of him as a child and his four-year-old daughter, Charlotte.