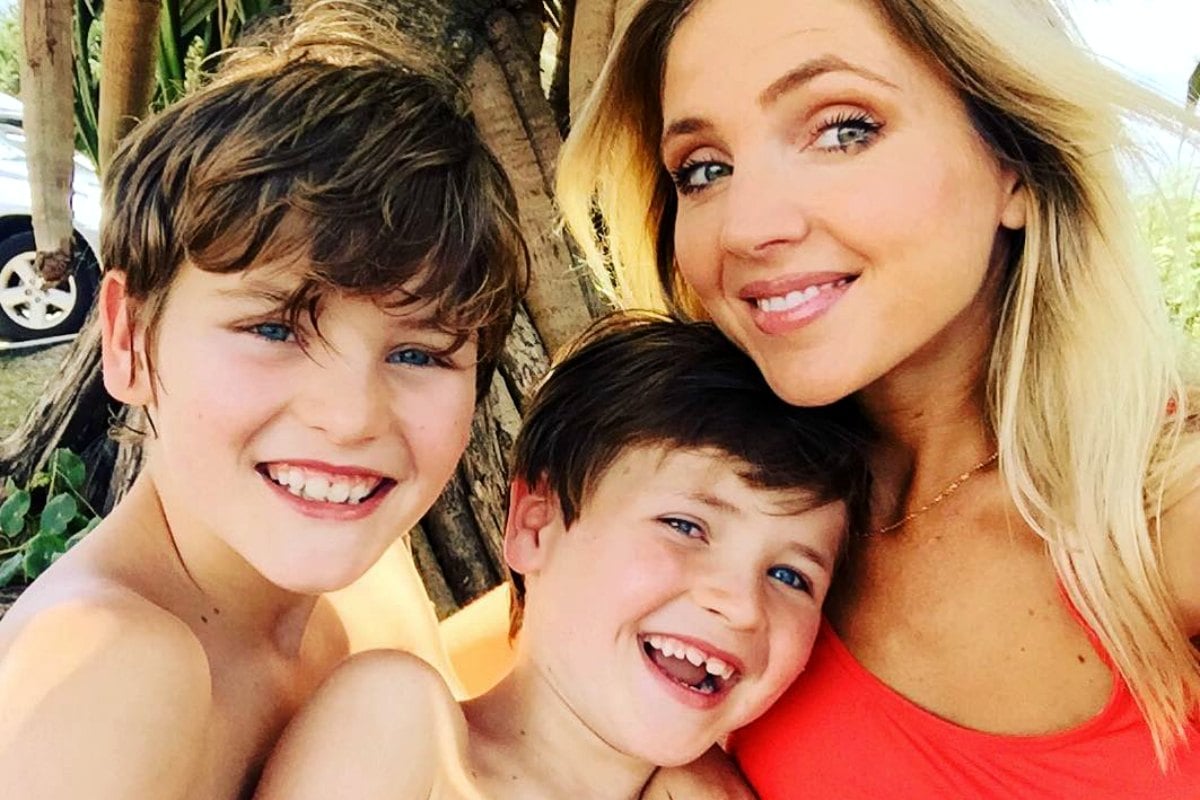 Australian comedian Nikki Osborne has spoken about the fear and intense pride that can come with raising a child with autism.
Currently competing on I'm a Celebrity… Get Me Out of Here!, the 38-year-old shared her experience of parenting her youngest son Teddy, who was diagnosed with the developmental disorder when he was four years old.
The mum-of-two acknowledged the initial difficulty that came with the "not knowing" how her son would be affected by the condition but said it ultimately became the "biggest blessing".
"It was just really scary at the start," said Osborne, tearing up.
"Being told that your son mightn't speak or interact when they're a baby is quite a shock and it's just the not knowing how they're going to be.
"You are just so terrified what their life's going to be like and we just had no idea.
"It was hard at the start but what we thought was going to be the hardest part of our lives turned out to be the biggest blessing."
Watch Nikki Osborne talk about her son Teddy on I'm a Celebrity… Get Me Out of Here. Post continues below.
However, three years after his initial diagnosis, Nikki said Teddy, now seven, is "killing it".
"He is an angel. He's killing it. He's got a girlfriend, he's ahead in school, killing it, and all his therapists just go he is unbelievable. He's had an amazing turnaround."
"My husband was so good through all of it," she continued.
"We were so scared. And we were talking about it and my husband's sitting there, we've had a cry and he just goes, 'F**k normal'."