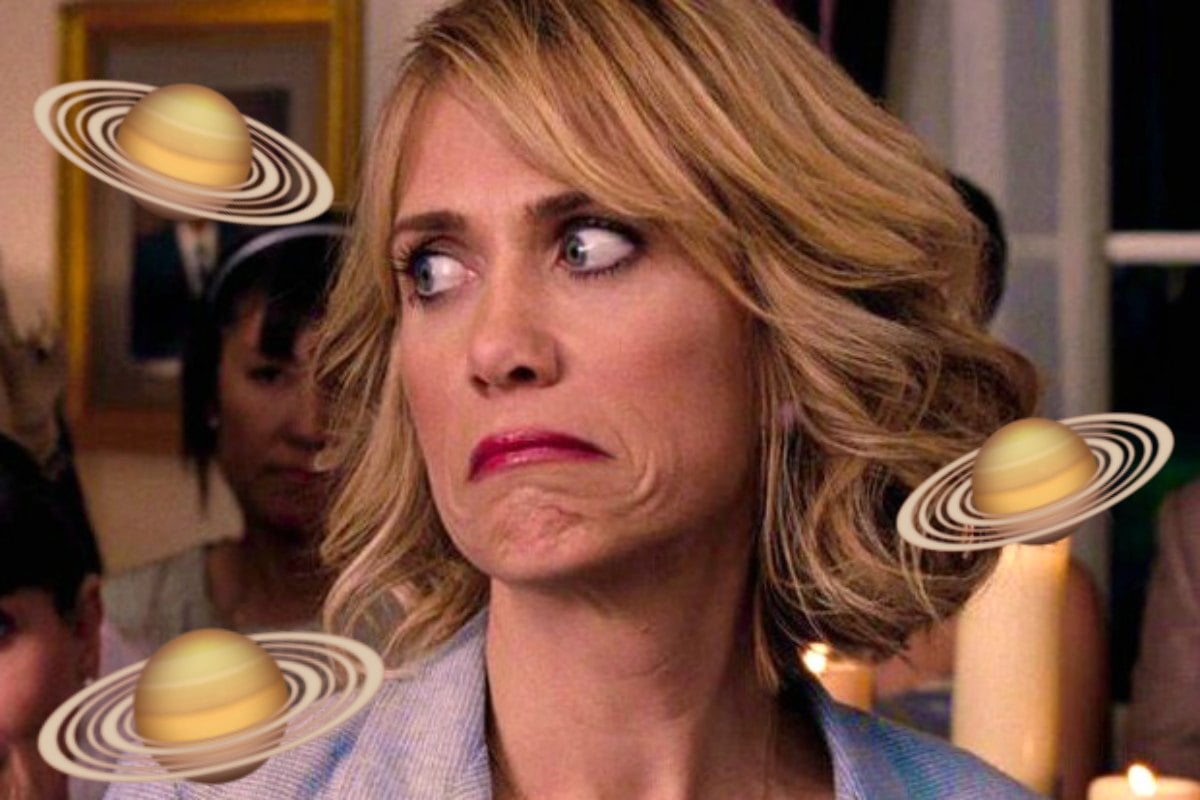 The universe is not a safe place at the moment.
From July 7 to July 31 Mercury will be in Retrograde, and it will bring with it all your stickiest unresolved issues, like career quandaries, recurring relationship dramas and even ex-partners from relationships past. The worst.
Explaining the event to Mamamia, Sydney astrologer, Pia Lehmann of Soulscapesoz said July's Mercury Retrograde will be "particularly volatile," especially in matters of the heart. Notably, July 8 to 19 will be especially troublesome, and people born in the first five or six days of fixed signs like Taurus, Leo Scorpio and Aquarius will be affected the most.
"It's going to be particularly volatile. People are going to be restless, resistant to restrictions and heavy in frustration. You can expect unexpected disruptions and issues involving a tug of hearts," she said.
"Things won't be what you thought they would be."
Team Mamamia confess… the weirdest things we've cried over.
So, if your subconscious has been rudely churning out dreams involving your ex-partners, or maybe they're suddenly sending you unsolicited messages asking you 'how you've been,' resist the urge to scroll through their entire social media history. And DO NOT MAKE CONTACT. Promise? Good.
Instead, Pia said it's a good time to take a moment of introspection, and resolve the issue once and for all. And in this case, Mercury Retrograde could be a time of great progress, should you be willing to put in the work.
"We're going to be forced into revisiting old ground, where you'll find yourself in places you've been before," she explains.
"Maybe it's a case where you said 'yes,' when it should have been a 'no'," she notes, potentially referring to your 'kind of funny, but also a little problematic' Tinder pal, Bryan. Hot tip: do not re-message Bryan.
"You will almost be forced to go over old issues that haven't been resolved, and these problems will come up again until they're dealt with. If the problems are to do with family, people and relationships, Cancer will force you to work together and find a mutually agreeable option."