It was a journey, a blood bath and so much more.
Married at First Sight was the experiment that shocked the nation and gave us seven-ish weeks of relationship drama-based entertainment.
However, now that it's all over we've rounded up the seven best moments in this season's history.
Now take a walk down memory MAFS lane into the swamp of nostalgia, couple-switching and the very weird interpersonal relationships that blossomed and then immediately wilted because well, reality TV probably isn't the best place to find true love.
1. Troy brushing his teeth.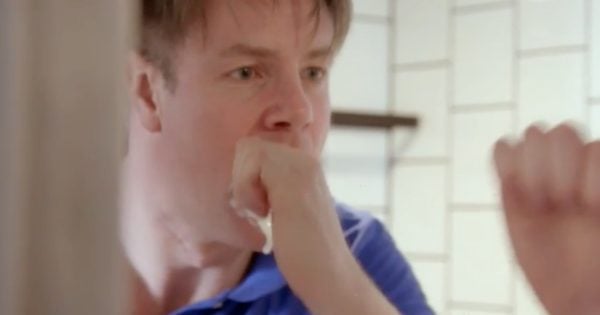 At first we were like... Troy buddy, please be gentle on your enamel, we're worried for you. He was the man that chose to brush through his pre-wedding nerves through aggressive teeth scrubbing, and well... we don't know what he is doing. We really don't know.
2. Troy's kissing... ewwwww.
Look Troy is a weird man. He has his faults. He likes his tuna and he vigorously likes dental hygiene.
But, we will never EVER forget the time that he attacked Ashley's mouth in the most peculiar of kissing techniques.
We'd describe the move as a headlock and gobbling type of motion?
Yeah...
3. Davina... just Davina.