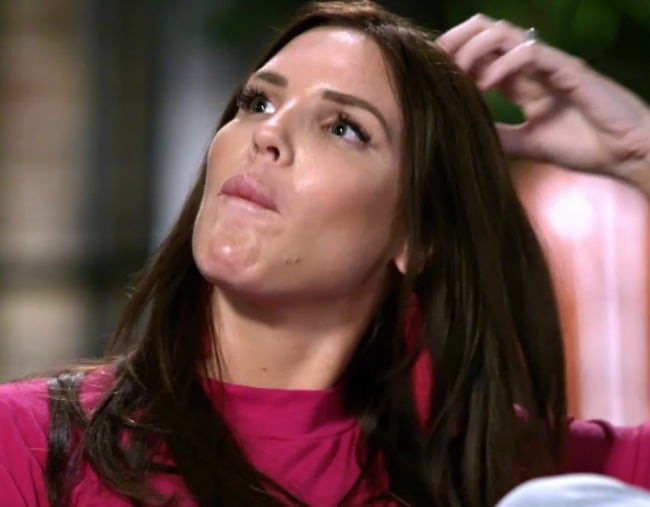 For over an hour on Sunday night, Australia watched a fairly uneventful episode of Married at First Sight.
There were far too many flashbacks. A significant lack of Troy. And it turns out watching people mull over a somewhat inconsequential decision doesn't make for great TV.
But then in the last couple of minutes, just when we were all convinced we'd been clickbaited by Channel Nine, the promised 'SHOCK TWIST' was delivered.
Tracey, who had been treated terribly by her fake husband Dean, listened patiently while he told her he'd fallen in love with her. Then, standing on what looked curiously like a sewerage tank, she told him, "unfortunately, you don't deserve me".
We debrief on the moment Tracey shattered Deano's heart into a million tiny pieces.
Dean was left completely alone on a random farm, and he definitely wasn't provided with a lift home, which seemed fair.
But many of us found ourselves wondering exactly when Tracey had decided her relationship with Dean wouldn't work. Had she been playing a long game, knowing she would dump him all along? Or did her feelings change at the last minute, once she had some time to think?
Speaking to Nova 100's Chrissie, Sam and Browny on Monday morning, Tracey said she knew she would end the relationship on the final date. "I didn't get the answers I wanted," she said.
It was almost two weeks between that date and her final decision, and Tracey said "up until that point [the final date] I was still invested and I really did want it to work".
The moment Tracey broke up with Dean was painful to watch. Post continues after video.