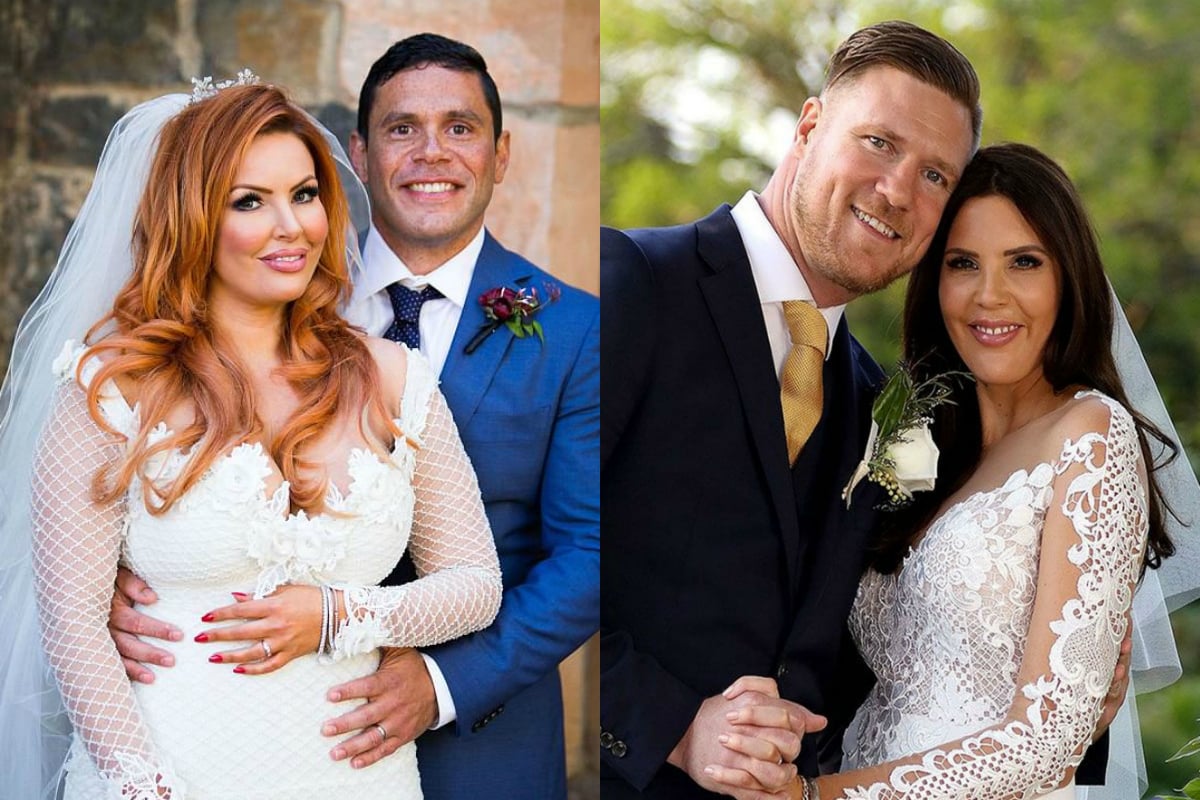 To catch up on all the Married at First Sight 2019 recaps and gossip, check out the Twins recaps, visit our MAFS hub page and join our 'Married at First Sight Lols' Facebook group. We've got you covered. 
We're just a few weeks into the 2019 season of Married at First Sight, and already so much has happened.
A virgin has become a… non- virgin.
Cyrell has waxed her fake husband's butt.
And Ines and Sam have done a Dean and Davina.
So, we thought it was time we took a lil' stroll down memory lane.
The reality TV show has given us a variety of characters over its five seasons. Some, we loved. Others, not so much.
Here's where some of the most memorable former Married At First Sight stars are in 2019.
Jono Pitman.
Jono Pitman was the love rat of Married At First Sight season two, and is probably best remembered for his toxic short-lived relationship with MAFS fake wife Claire Verall.
The professional pool builder is… still building pools. He also announced over the weekend he's expecting a baby boy in July 2019, with girlfriend Rebecca Pattison.