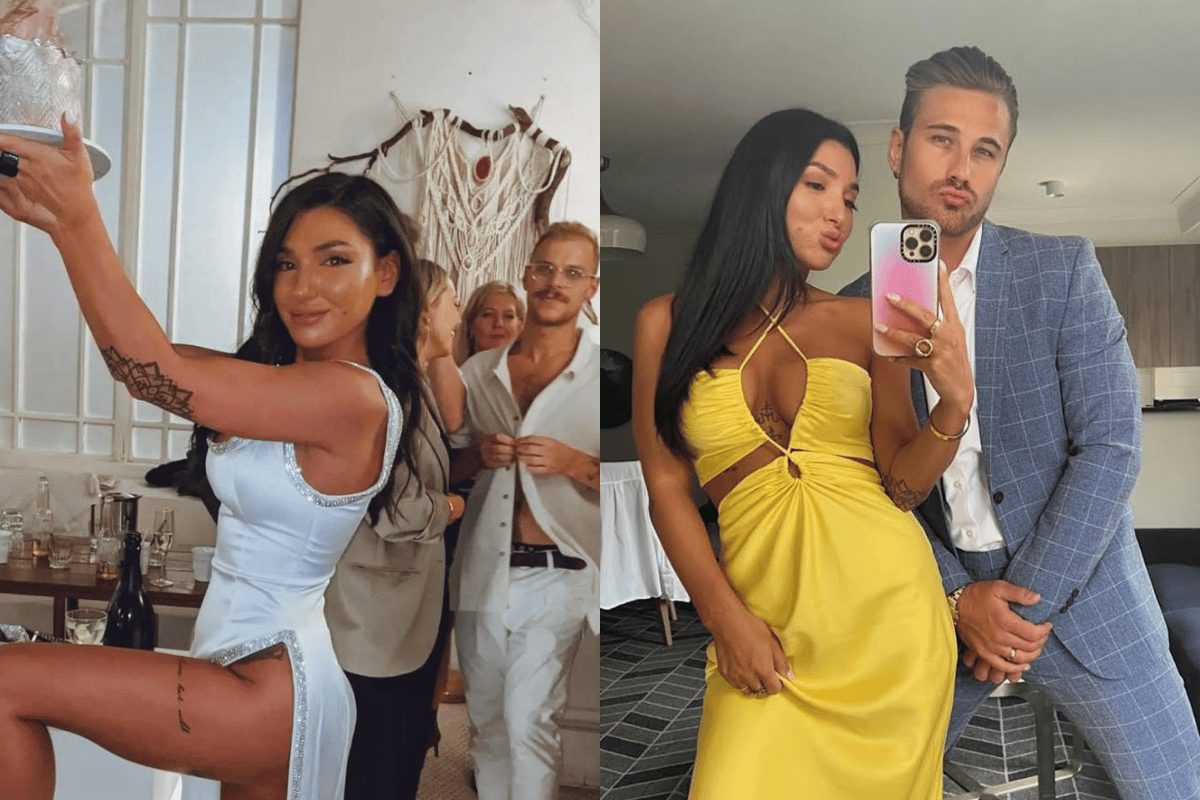 To catch up on all the MAFS 2022 recaps and gossip, visit our MAFS hub page. Want the MAFS recaps delivered straight to you? Sign up to Mamamia recaps here.
A few weeks ago, our weekly binge of Married At First Sight came to an end. 
However, the drama is still kicking off and we couldn't be more grateful. 
Watch the trailer for this season of Married At First Sight here. Post continues after video. 
So, here's everything that happened since the MAFS finale.
Ella says Mitch is the "worst guy" she's ever dated. 
Ella Ding has shared details of her relationship with Mitchell Eynaud in a podcast interview this week. 
"[Mitch] doesn't believe in monogamous relationships. Mitchell is an enigma," she stated on The Handbags podcast.
Moments later, she went on to say: "I've dated a lot of men, and I am good at reading people. I have never met anyone like Mitchell. He is wired so differently.
"His first thing was, 'I don't really believe in marriage.' And I'm like, 'Don't I have a ring on and you read vows [to me]?'"
Ella also admitted she was disappointed in the MAFS experts of not pairing her with a "gentleman". 
"I went on the show not to meet another f**kboy. They gave me that on a silver platter," she said.
"If anything, Mitch has been the worst guy I've ever dated. The head f**kery… I've never experienced it before, and I'm still trying to figure it out.
"It felt like it was my role to make the energy in our little [MAFS] apartment positive every day."
Ella says Mitch "blocked her" on social media. 
"He blocked me nearly three months ago. He blocked me on every platform," she told The Handbags podcast earlier this week, adding that it had all spurred from the news reports of Ella at the beach with Brent and Domenica.