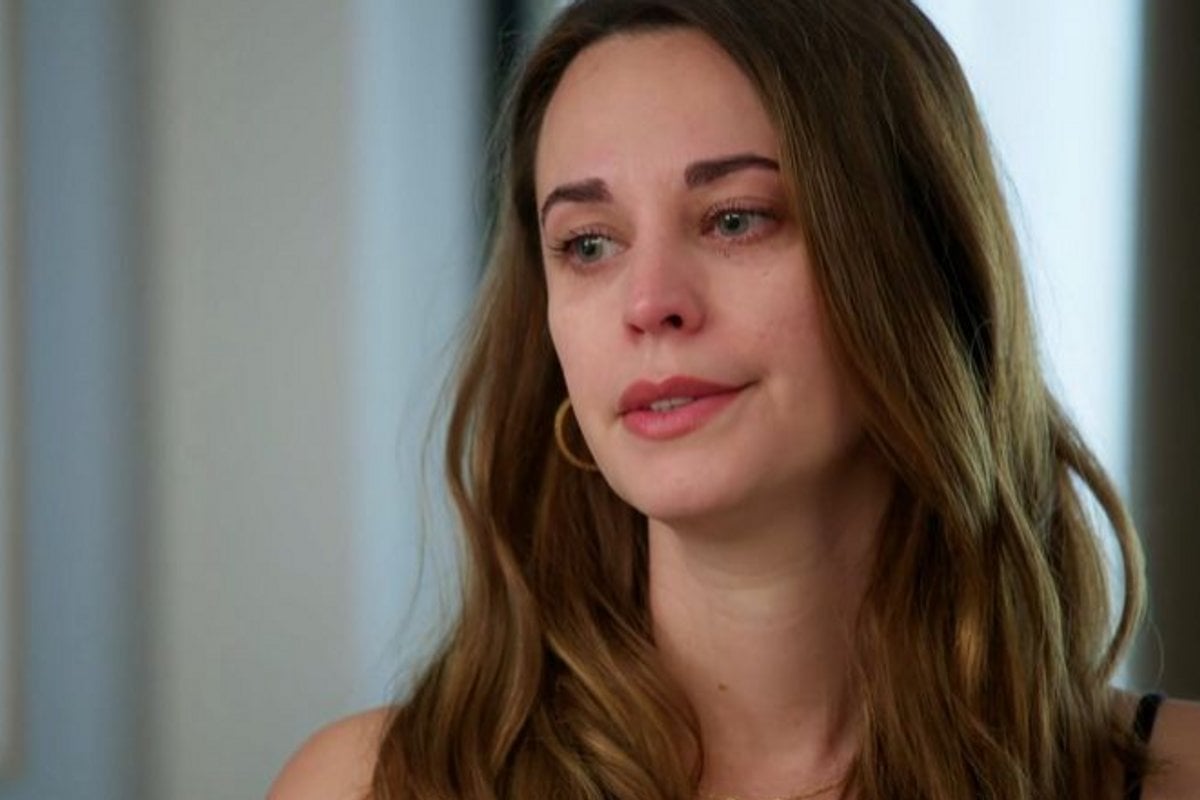 To catch up on all the MAFS 2022 recaps and gossip, visit our MAFS hub page.
I promised myself that this year I wouldn't get sucked into Married At First Sight. 
I made this promise because I'm bloody tired after dragging myself through the last two years of the pandemic. I have very little energy left and the mere thought of watching grown adults throwing glasses of wine at each other, sucked the last bit of life out of me. 
Yes, it's ratings gold. It's a cleverly made TV show, and under all that manufactured drama, it holds up a mirror to society and probes our deepest fears and insecurities. 
It also teaches us stuff. Like what gaslighting and coercive control looks like. And what not to say on national TV if you'd ever like to live in peace. 
But it's also exhausting. And I'm very busy trying to explore all the seven types of rest and figure out why I constantly have hip pain now. 
Watch the trailer for this season of Married At First Sight. Post continues below.
Then last night I relented and watched an episode. 
And it broke my heart a little. 
It tapped into a fear I never talk about, a fear a lot of women around my age are quietly dealing with. A fear I hope to never see played out on a reality TV show for cheap ratings ever again. 
In case you missed it, last night's episode dug deeper into the relationship between Andrew, the Texan with a touch of the Donald Trumps, and Holly, the 36-year-old who desperately wants to have a baby. 
As part of a confession week challenge, Andrew and Holly had to confess their biggest secret to each other. 
Andrew went first and told Holly he's had at least 350 sexual partners and is quite good at sex as a result. Leaving aside the fact the first thing doesn't necessarily lead to the second, Andrew's confession was a bit of light fun. 
He'd run the numbers to come up with the 350 figure, calculating that he had been single for seven years of his life, and had on average a new sexual partner each week of those seven years. 
Andrew then told Holly he thinks he can teach her a thing or two about sex but he's not prepared to try pegging. She'd never mentioned pegging.
It was brilliant reality TV, guaranteed to generate countless headlines, recaps, and memes. The stuff MAFS has become famous for over its eight season run.