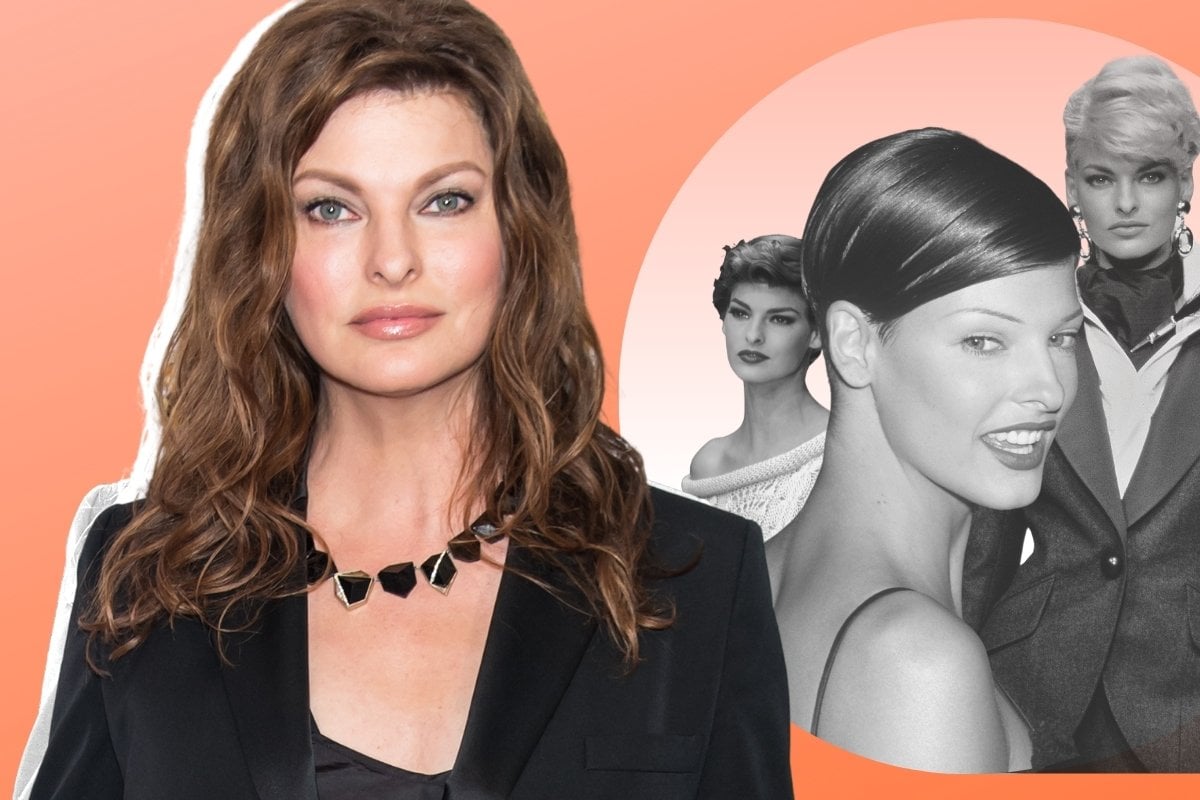 In the 1980s and 1990s, Linda Evangelista was one of the most recognisable people on earth. She, along with Naomi Campbell and Christy Turlington, formed a supermodel triad so famous they were dubbed 'The Trinity'.
The Canadian was a muse for fashion luminaries including Gianni Versace, Karl Largerfeld and photographer Steven Meisel, and a bankable cover star for titles like Vogue. A model so influential that when she chopped off her hair, the phrase 'give me The Linda' echoed through salons all over the world.
But for the past few years, Evangelista has been in hiding, a self-described "recluse", after allegedly being "brutally disfigured" by a common cosmetic procedure.
"I am so tired of living this way": Linda Evangelista's CoolSculpting lawsuit.
In a statement posted to Instagram, the 56-year-old said she had filed a lawsuit against Zeltiq, a company that licenses machines used for a procedure called 'CoolSculpting'.
CoolSculpting, or cryolipolysis, aims to freeze superficial fat cells, which then die and are metabolised by the body. While the technique is hailed as non-invasive and low-risk, it has been associated with a rare side-effect called paradoxical adipose hyperplasia (PAH) in which the tissue thickens and expands.
The manufacturer of CoolSculpting machines puts the risk of PAH at 0.025 per cent, or one in every 4,000 cycles. However, a recent study published in the Aesthetic Surgery Journal indicated the number may be higher. The evaluation of results from eight Canadian medical centres revealed PAH incidence rates between 0.05 per cent and 0.39 per cent, with the majority of cases associated with the use of older models of the machine.