Canadian model Linda Evangelista is a grandmother and everyone has questions.
The iconic supermodel, who's been featured on more than 700 magazine covers, shared a picture of baby Raffa to Instagram on Sunday morning saying: "It's official, I am now a granny".
The 52-year-old went on to (somewhat) explain: "In 1987 I received such a gift of forever love. That gift has given me a blessing."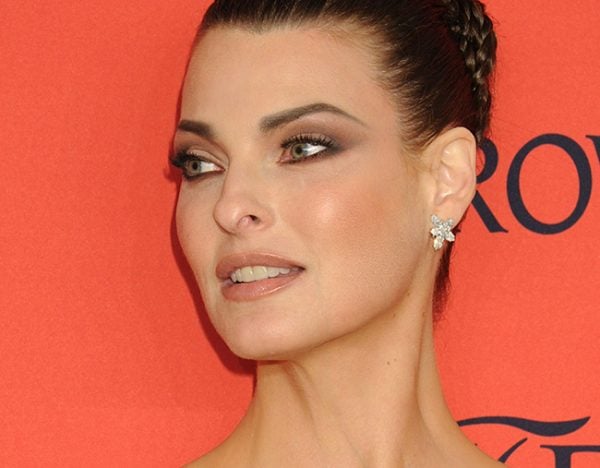 1987 was the year Evangelista married the head of a model agency in Paris at the time, Gérald Marie. Marie had a daughter, Roxanne Marie, with a former wife.
Though Evangelista and Marie were divorced in 1993, the supermodel remained close with her step-daughter. And, when Roxanne gave birth to Raffa Fields at the end of November, Evangelista became a grandmother.
Fellow model Christy Turlington commented on Evangelista's post saying, "omg, Cookie had a baby??"
Evangelista, who coined the now-famous phrase "I won't get out of bed for less than $10,000" and fought for better pay for models, has an 11-year-old son, Augustin James Evangelista.
She famously took Augustin's father, billionaire Frenchman François-Henri Pinault and the then-husband of actress Salma Hayek, to court over failed child support payments.
It's reported by law firm Louis L Sternberg Evangelista was asking for $46,000 per month from Pinault, however the pair settled out of court.
After Raffa was born, new mum Roxanne Marie posted a photograph of the little one captioned: "Madly in love and forever changed."
Congratulations, Roxanna and Linda!
Are you a personal assistant to your kids? 
In 2018 Mamamia is launching a new community called Ladystartups for women who work for themselves or dream of doing so some day. We're already on Instagram (come join us @ladystartups) and we have big plans to help women grow their businesses, turn your side hustle into a full time gig or empower you to pursue your dream. Tell us what you want and need from us by taking this five minute survey and register at ladystartups.com to be the first to be updated when we launch.