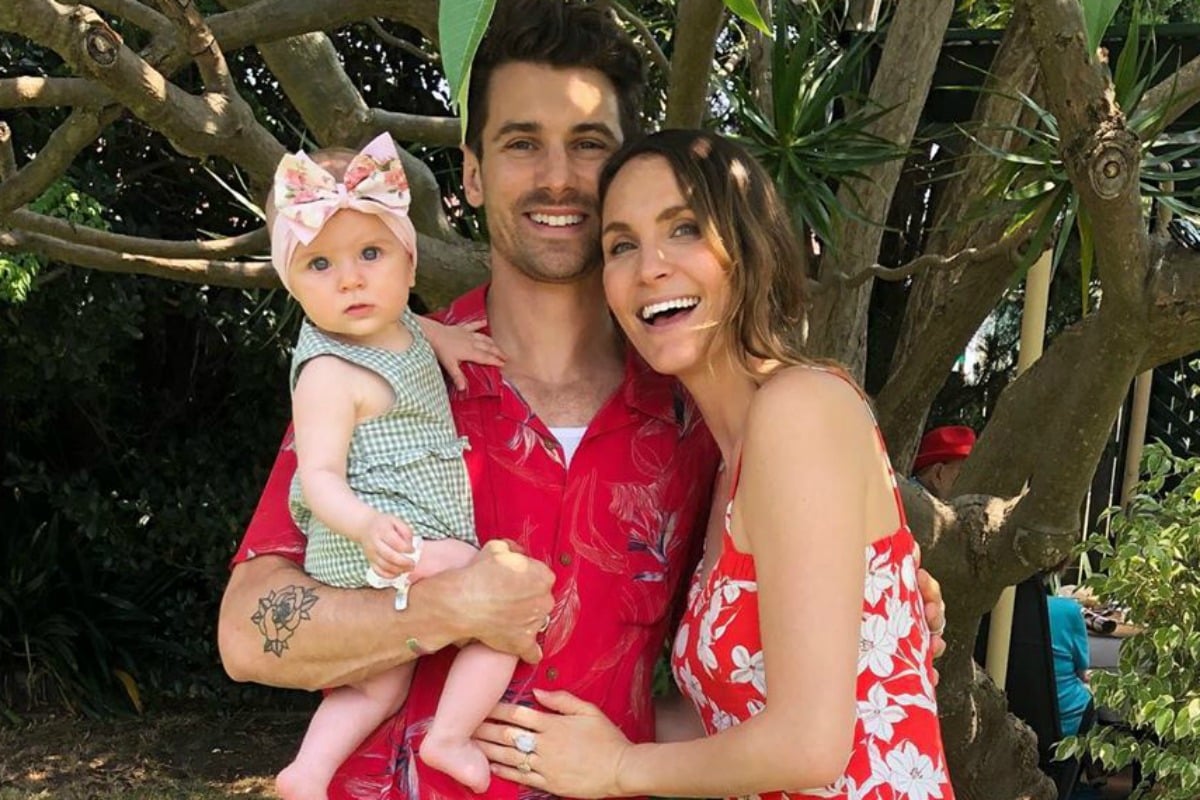 1. "I was expecting it to be horrific": Laura Byrne on her post-baby sex life with Matty J.
Laura Byrne has shared how challenging it's been to have sex again after giving birth. And goodness knows a hell of a lot of mums will be able to relate.
Laura and her fiance, Matty J, welcomed their first daughter Marile-Mae in June 2019, two years after meeting on The Bachelor. And since the birth, Laura says she's struggled to get back into the swing of things.
"The doctors tell you that you'll be ready to have sex at the six-week mark … but I was not ready," Laura said on her Life Uncut podcast. 
"I was so tired and the thought of having sex would make me want to cry … So we had sex at about eight weeks."
"I had a lot of stitches so I was expecting it to be horrific."
But even though Laura says she was still "swollen" down there, the experience wasn't as bad as she thought it would be.
"It didn't hurt and it wasn't scary," she said.
"It was exactly how I had remembered it being; nothing seemed any different."
2. Sonia Kruger is being replaced as co-host of The Voice.
The Nine Network has confirmed the new host (well, two hosts) to replace Sonia Kruger on The Voice.
Yesterday, it was announced that TV presenters Renee Bargh and Darren McMullen will be co-hosting this year's season.