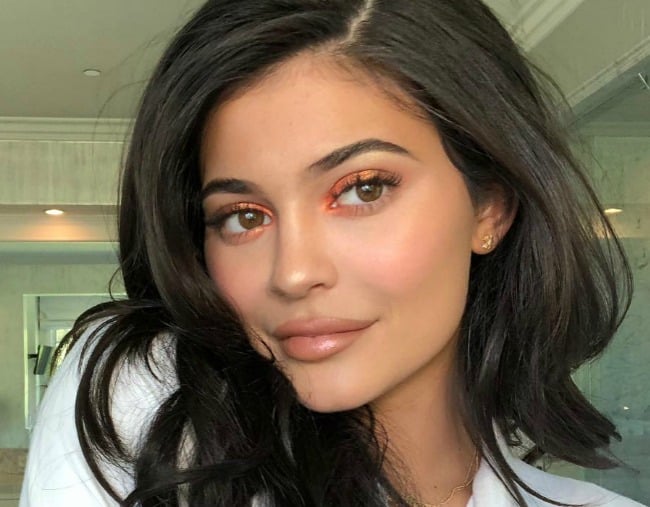 Kylie Jenner has decided to embrace a more natural look, confirming on Instagram that she has stopped using facial fillers.
The youngest Kardashian/Jenner sister famously took a year to confirm that she'd had dermal filler injected into her lips from at least as young as 17. Since then, it's been speculated the 20-year-old also experimented with cheek fillers.
And now, she's gone entirely filler-free.
Fans first noticed the difference in a snap of her and her friend Anastasia Karanikolaou on Monday, before Kylie confirmed the news herself.
Responding to a follower's suggestion she looks like "the old Kylie", the mum-of-one wrote: "I got rid of all my filler."
Fans reacted positively to the confirmation Kylie had decided to do away with the injectables, making comments like, "natural lips please be here to stay".
"Yess girl you didn't need that filler anyway you are gorgeous just the way you are," wrote one commenter.
"You look even more stunning than before anyway, you'll always be beautiful because you reflect a really lovely person," said another.
While Kylie didn't give a reason for her decision to go filler-free, motherhood may have had an influence.
During her pregnancy, cosmetic beauty experts explained that fillers weren't recommended for pregnant women and Kylie would likely be forgoing her one-to-three-monthly appointments.
Photos of her at the time, including for her Calvin Klein shoot, suggest that's exactly what she did. Although in her post-baby photos she appeared to have started undergoing the cosmetic procedures again.