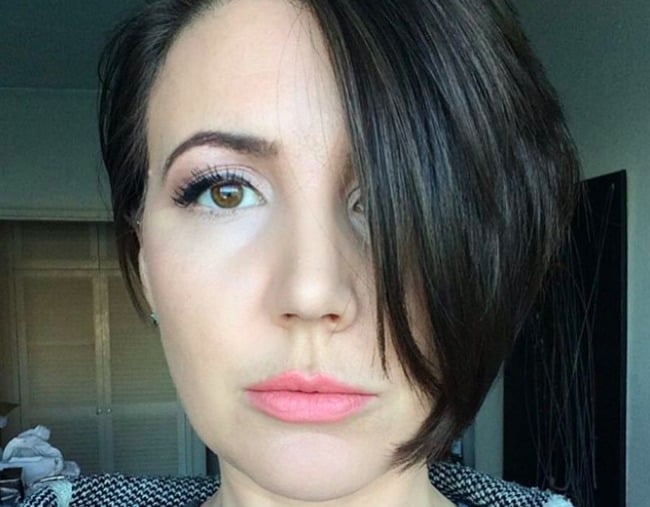 As an editor of a women's website, I make it pretty much my life mission to empower women to feel good about themselves.
It's for this reason I've refused to run a single weight loss article since I came on board at SHESAID, nearly three years ago. But as someone who's personally dabbled in plastic surgery, I sometimes feel like a bit of a fraud preaching the whole "Be happy in your own skin" philosophy.
Then, of course, I remember I'm a grown-ass woman who has the right to make my own decisions about what I do, or don't do, with my body.
After all, the whole idea of the women's body positivity movement isn't to demonize women who choose to enhance themselves, but rather to reinforce the fact that autonomy over our bodies should be a prerequisite for everyone, regardless of what we do with it.
And so, rather than gloss over the fact I've had an ongoing love affair with the Botox needle and lash extensions – to name but a few of my cosmetic vices – since my mid 20s, I'll generally come right out and admit my smooth skin and enviably long lashes are not the result of good genetics, or my commitment to a vegan diet (though I'm sure that helps).
Because so long as you're doing it for the right reasons (read: yourself, not for anyone else's approval or attention) then, why not own it? After all, cosmetic treatments are becoming more mainstream than ever, thanks largely to the Kylie Jenner Factor, and vast advancements in cosmetic science that have seen options like injectables become much more widely accessible, affordable and – for lack of a better word – less 'plastic' looking.
So it was with that in mind, I jumped at the chance to meet with one of the world's foremost cosmetic nurse practitioners and injectable queens, Katherine Millar-Shannon, at her salon, Duquessa, in Sydney, Australia to guinea pig my pout for lip fillers. Here are nine surprising things I learnt…