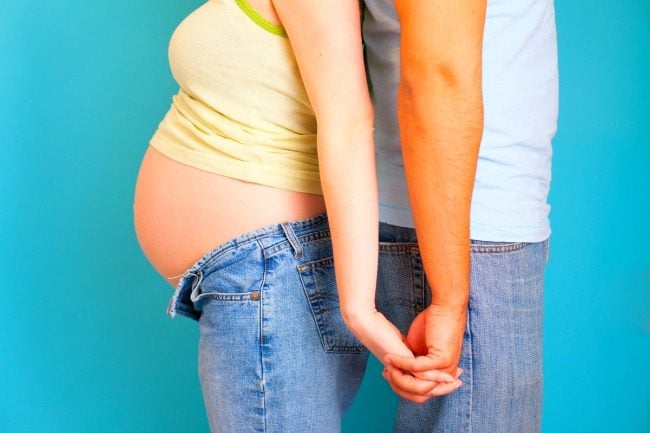 It's a dilemma that most women who've been pregnant have experienced: unsolicited touching of their pregnant bellies.
Whilst some women enj0y it, and others tolerate it, some find it extremely…problematic. On such woman, Chantelle*, called into to Mamamia's parenting podcast This Glorious Mess, to tell her story:
"My mother-in-law is a very emotional person, to the point that my husband and I feel like she is very child-like in some ways," she tells podcast hosts Holly Wainwright and Andrew Daddo.
"But my problem is this: she loves to touch my stomach when I'm pregnant and I hate it. if someone asks me, that's different. I'm in my third pregnancy and it happens every time."
Chantelle explains that it's become a huge issue between her and her husband.
"My husband says he will say something the next time he sees it, but it always happens when he's not looking."
"I have high anxiety towards this issue and we can't agree on which way to tackle it. He wants to pull her aside when she next visits and tell her before she does it, but that could be really offensive, and lets her know we've been talking about her."
This Glorious Mess discuss what a listener should do when her mother-in-law rubs her belly. Post continues after…
Want to hear to more? Subscribe to This Glorious Mess.
But Chantelle is torn, because she genuinely dislikes and dreads the experience.
"It's been so bad that one time we knocked tummies. She turned it into a belly-on-belly rubbing session. This time, she rubbed my belly when I was only 8 weeks along."