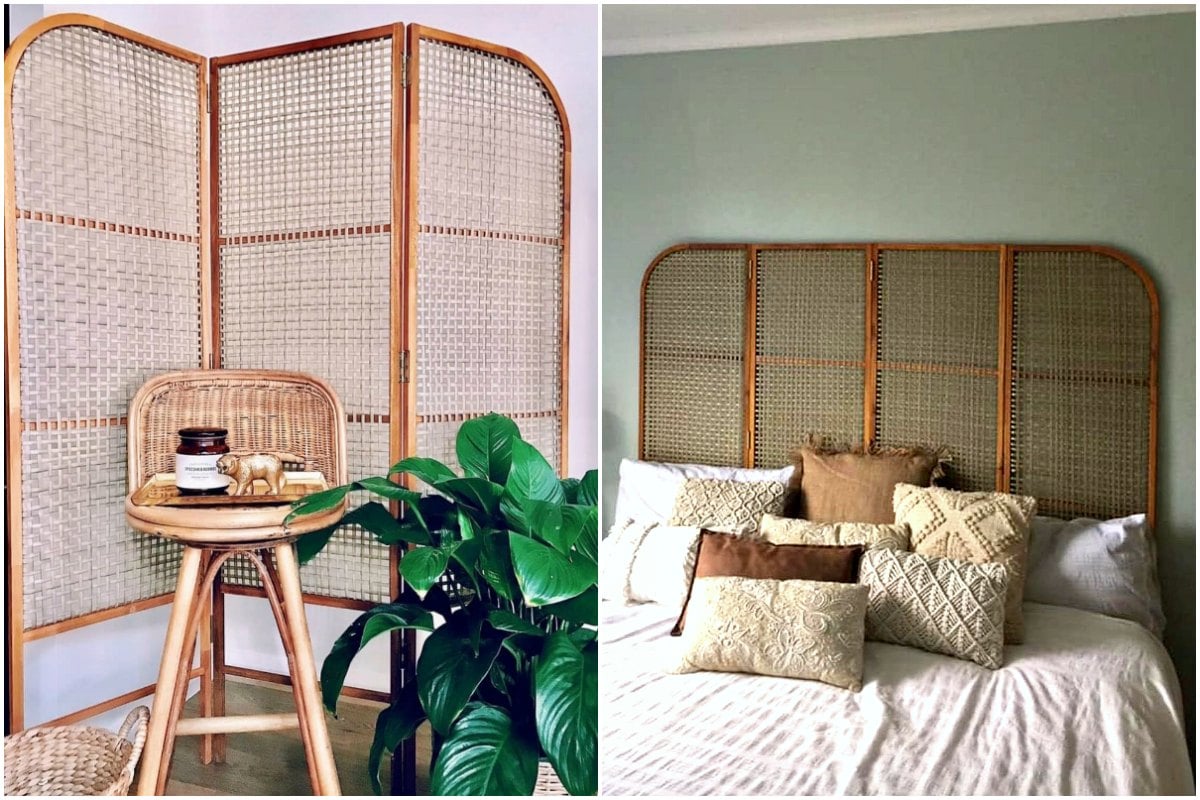 It is absolutely vital that you immediately stop what you're doing, and critically obsess over Kmart's latest homewares catalogue.
There's a $65 entryway storage unit that comes with a bench and could definitely be used as a plant stand.
A $29 boho-inspired, fringed and tasselled ottoman, that we'd like to pop our feet on right now.
And an upholstered timber chair that will make you at least 53.7 per cent more Scandinavian.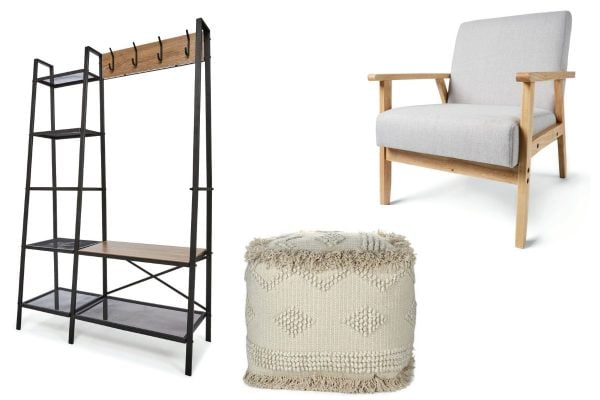 However, Kmart fans are going wild for this $69 acacia and rattan room screen, which the very clever Instagram user, @homeschoolgrandma has crafted into a king-sized head board, and corner plant stand.
Shared via the Instagram account @kmartmumsaustralia, all you need to copy this genius furniture hack is a screwdriver and two Kmart room screens. Simply unscrew the swing hinge to detach the panels, and add an extra panel to your room screen. You can also adjust the number of panels you want to place together to suit the size of your space. The best thing about this hack is that it'll only take you half an hour (or less) to finish.