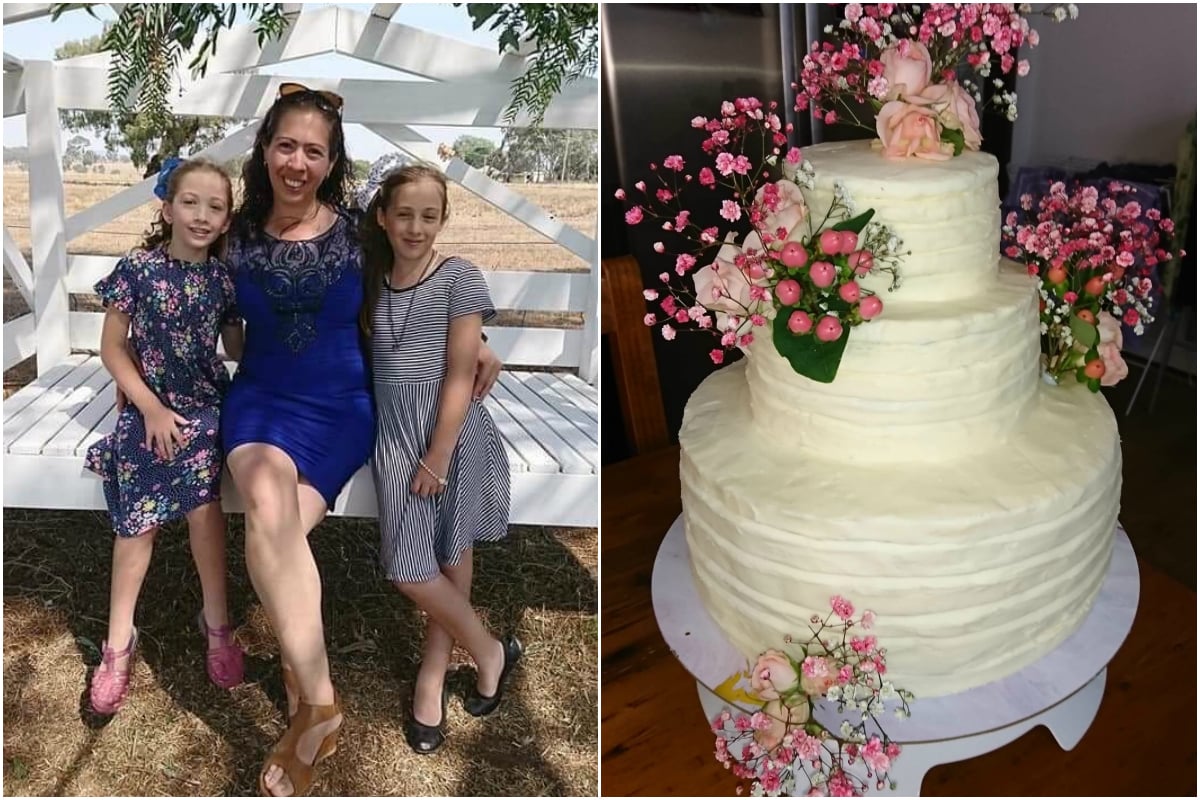 For those who choose to have someone else make their wedding cake, it's not unusual for quotes to venture well into the thousands.
So when Victorian mum (and amateur baker) Silvina Werner was asked by a friend to make her wedding cake, she wanted to do it as cheaply as possible.
And she managed to pull it off for just $57.
Using 11 cakes from Woolworths and a tub of Betty Crocker icing, plus flowers to decorate, Silvina created her friend's dream wedding cake.
How to make Bliss Ball Cake Pops. Post continues after video. 
Speaking to Mamamia, Silvina outlined exactly how she made the cake, a design that she based off a photo the bride sent her.
Ingredients:
11 Woolworths mud cakes.
Vanilla Betty Crocker icing.
Flowers to decorate.
Method: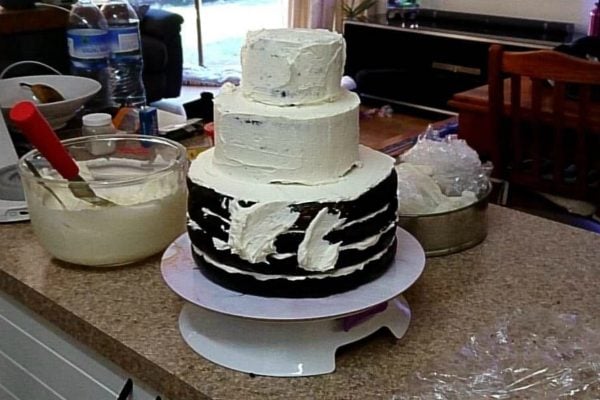 For the bottom tier, you need eight cakes. Squeeze two mud cakes together to make one big flat cake. Do this by lining a cake tin with glad wrap, and squashing one cake to the edges of the cake tin. Place the second cake icing down on top of the first squashed cake, and likewise squash to the edges of the cake tin. Smooth by hand and place in the freezer to hold the shape. Repeat four times, and layer each cake on top of each other.
Stack two mud cakes as they are for the second tier.
For the third tier cut the cake into two smaller ones.
Use icing to stick the cakes together, and then use a spatula to spread the vanilla Betty Crocker icing (use as much as you need) to cover the cake.
To create lines in the icing, use a knife.
Result: