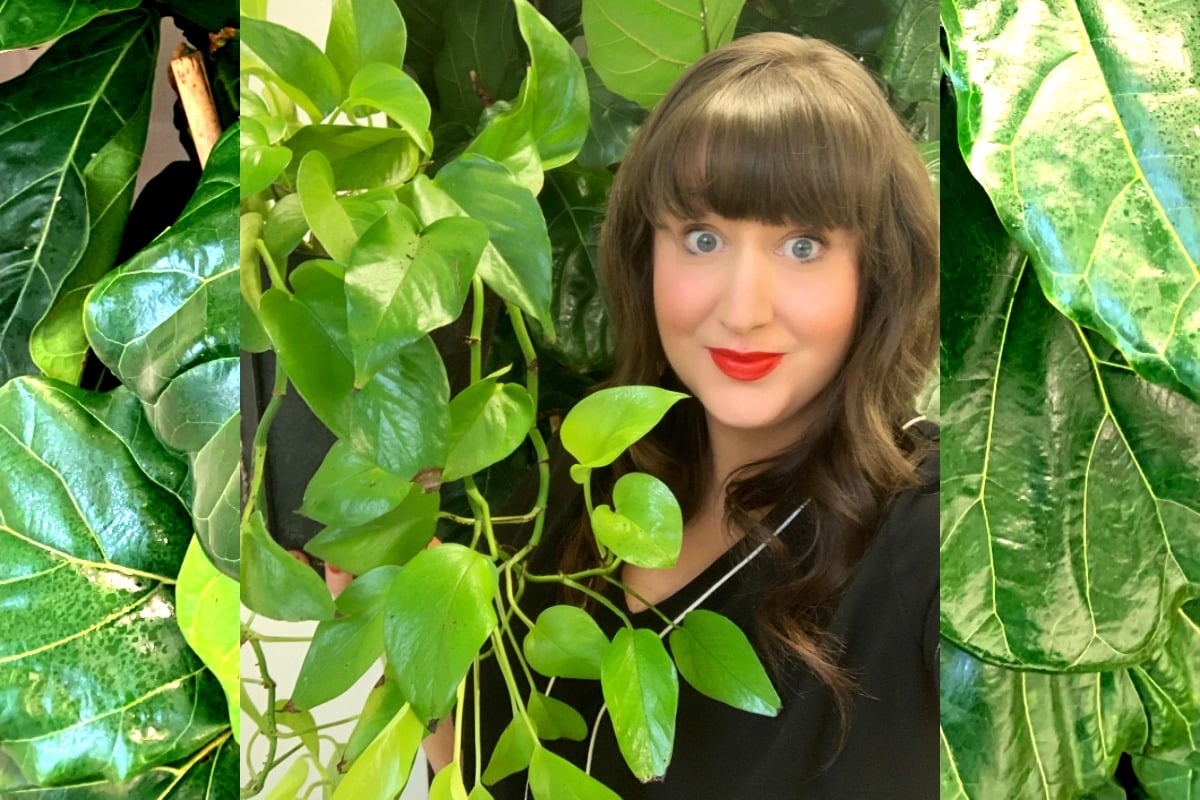 I first realised I might have a problem on a bright Monday morning just as I was about to hit send on a long and emotional message to my boss. A message which could have potentially ended my career.
In the text, I had painstakingly explained to my manager that I would be late to our morning story meeting, due to the fact that a treasured and valued member of my household required urgent medical attention.
This, of course, would have been a perfectly acceptable message to send, one that only a boss with a heart made out of overly stale bagels would have pushed back on, except for the small yet important fact that no other humans live in my home. And the only pet that I have to speak of is a small yet pushy spider who sometimes likes to hang out in my shower.
In this case, I had awoken on Monday morning to find my pride and joy, my glorious Devil's Ivy that drapes luxuriously from atop my highest bookcase wilting, dry and closing in on an agonising death.
I immediately started Googling "emergency plant hospitals in Sydney" before quickly discovering that there's no such place in existence (although there really should be, someone get onto that) while also typing out the message that would have doubled as my resignation letter when I caught sight of myself in a mirror and realised for the first time the full extent of my crazy.
There I was sitting in my living room, a place that could easily double as the set of Little Shop of Horrors thanks to the fact that I have covered every available surface with towers of green leafy things, having a panic attack over a plant.
Every person hits a low point in their life and mine just happened to be the moment I realised that cradling the body of my dying best friend meant holding onto a decaying cluster of cells who had only ever lived in a small pot.
It made me quickly realise two things.
One is that maybe I need to reassess the fact that my houseplants are named as the only beneficiaries in my will, and the second is that there is a new type of prevailing "crazy" in the world, one that pretty much every woman in my life has fallen head-first into.
Somehow, my generation had morphed into an army of Crazy Plant Ladies, and I was one of them.
Once upon a time, Crazy Cat Ladies were all the rage.
They walked freely among us, straddling along a precarious line between being eternally deranged and endlessly endearing. Gawked at for replacing more socially acceptable relationships with close friends, children and people of the romantic persuasion with spoiled feline companions who they loved a little too much.
But things are different now and plants are very much the new cats.