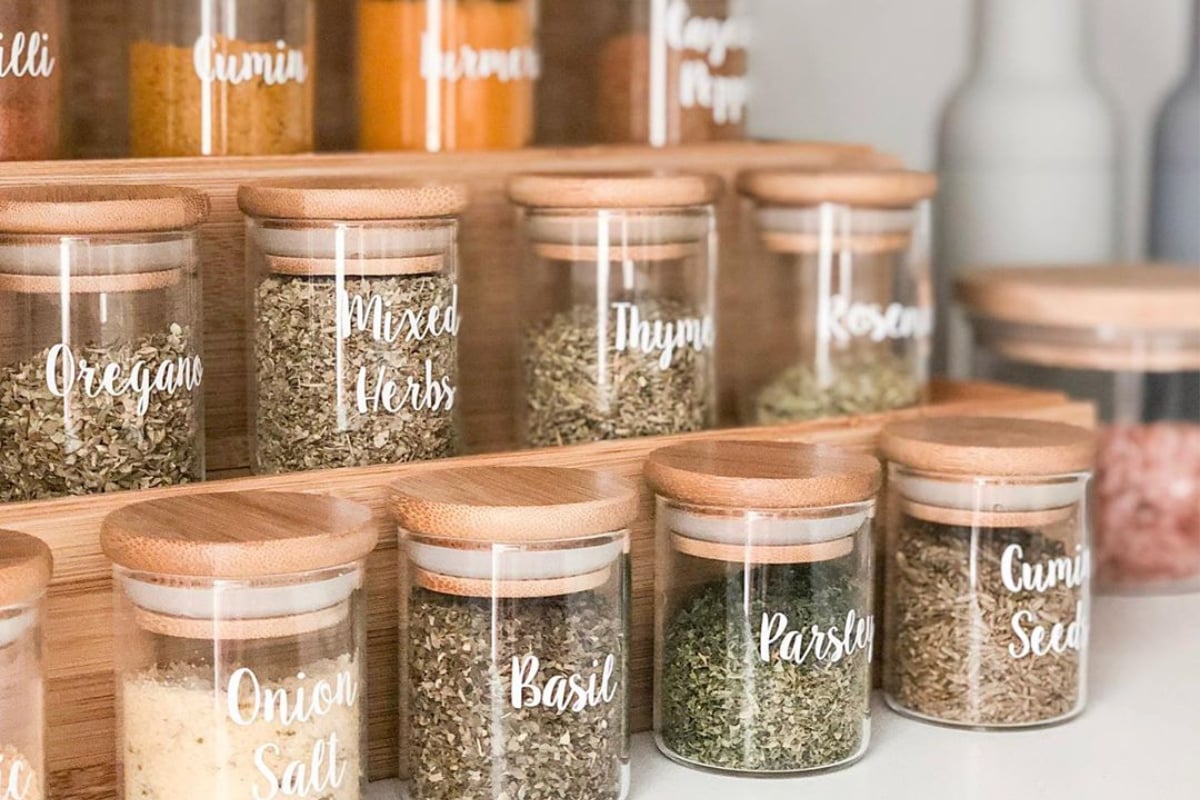 Felicity Meredith is 26 and she has 25,000 Instagram followers. Unlike many influencers her age, Fliss didn't go on MAFS or The Bachelor. She is, however, very organised.
And gosh she's clever about it.
When Fliss was unable to find a wooden spice rack that suited the sleek aesthetic of her pantry, she took matters into her own hands.
The Perth-based influencer purchased six "Large & Wide Bamboo Drawer Tidy" boxes from Kmart, turned them upside down, and tiered them into the sleekest spice rack that ever was.
Pantry. Goals.
Fliss stacked the boxes by putting three on the bottom, two on top of the bottom, and one at the back of the top level.
Speaking to Mamamia, Fliss said she has always been obsessed with organisation.
"My motivation for having an organised home comes from always loving organising and decorating. My partner and I are both pretty busy and are home bodies, we find that by having systems in place to keep our home organised saves us time and allows us to spend more of our down time enjoying our home and with our rescue kitten, Frankii," she told Mamamia.