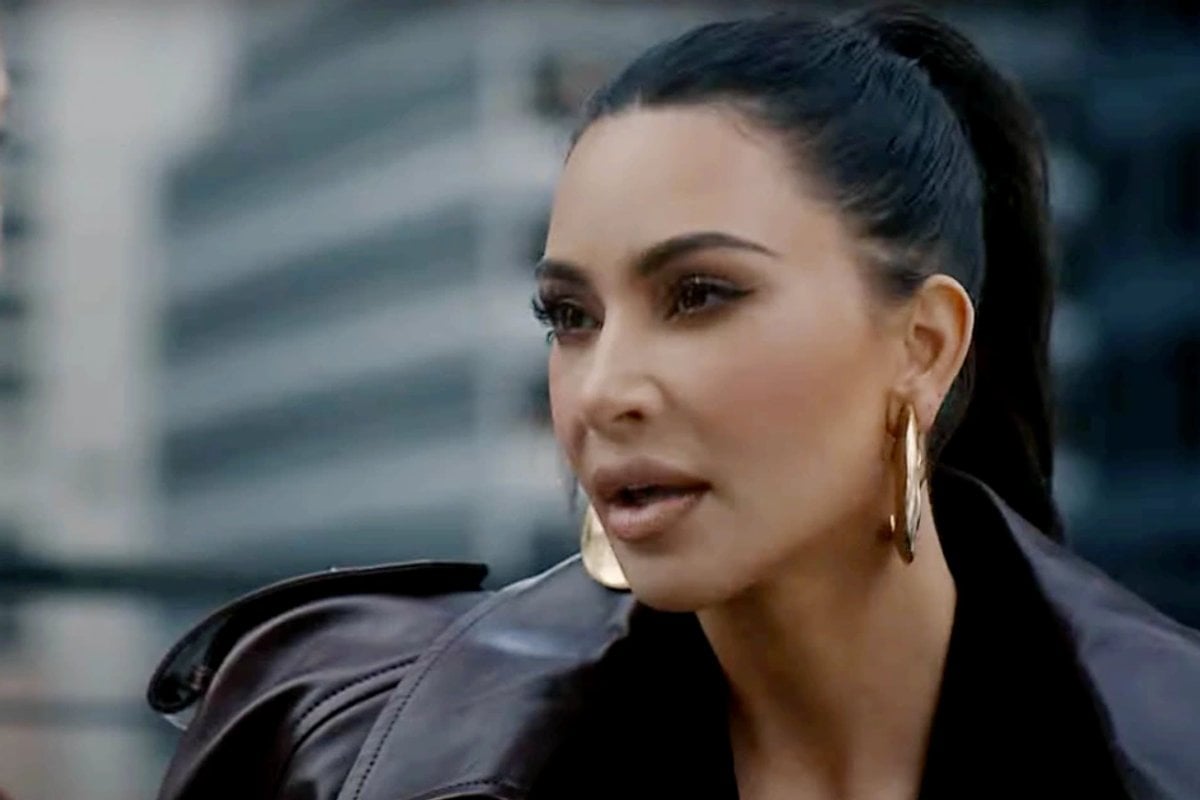 As an avid fan of American Horror Story, I've watched Connie Britton devour a raw brain, Sarah Paulson have her eyes disintegrated by acid, and Evan Peters sexually stimulate a group of disgruntled housewives using claws while being called 'Lobster Boy'.
Yet Kim Kardashian's appearance in the franchise is the first time I've ever had to take a moment of quiet reflection to really process what it is I'm watching.
In the new season of Ryan Murphy's anthology series, American Horror Story: Delicate, Kim Kardashian plays a shrewd publicist named Siobhan Corbyn who, after befriending actress Anna Victoria Alcott (Emma Roberts) at a support group, takes over the former child star's PR strategy and mounts a fierce Oscars campaign in her name.
Apart from appearing in her reality TV series for more than a decade and playing herself in a handful of TV and film roles, Kim Kardashian has also played supporting roles in TV shows such as Drop Dead Diva and Beyond the Break and films like Disaster Movie and Temptation: Confessions of a Marriage Counselor.
Watch the official trailer for American Horror Story: Delicate, starring Kim Kardashian. Post continues below.
American Horror Story marks her first lead role in a TV series and the first time she has acted within the horror genre, and when it comes to critiquing her performance, there is a very easy play available to reviewers. To say she is horrible; to say her performance sticks out like Adam Sandler's basketball shorts on the red carpet, and parrot the old complaint that she's only 'famous for being famous'. As if we don't live in a society built on celebrating beautiful women.