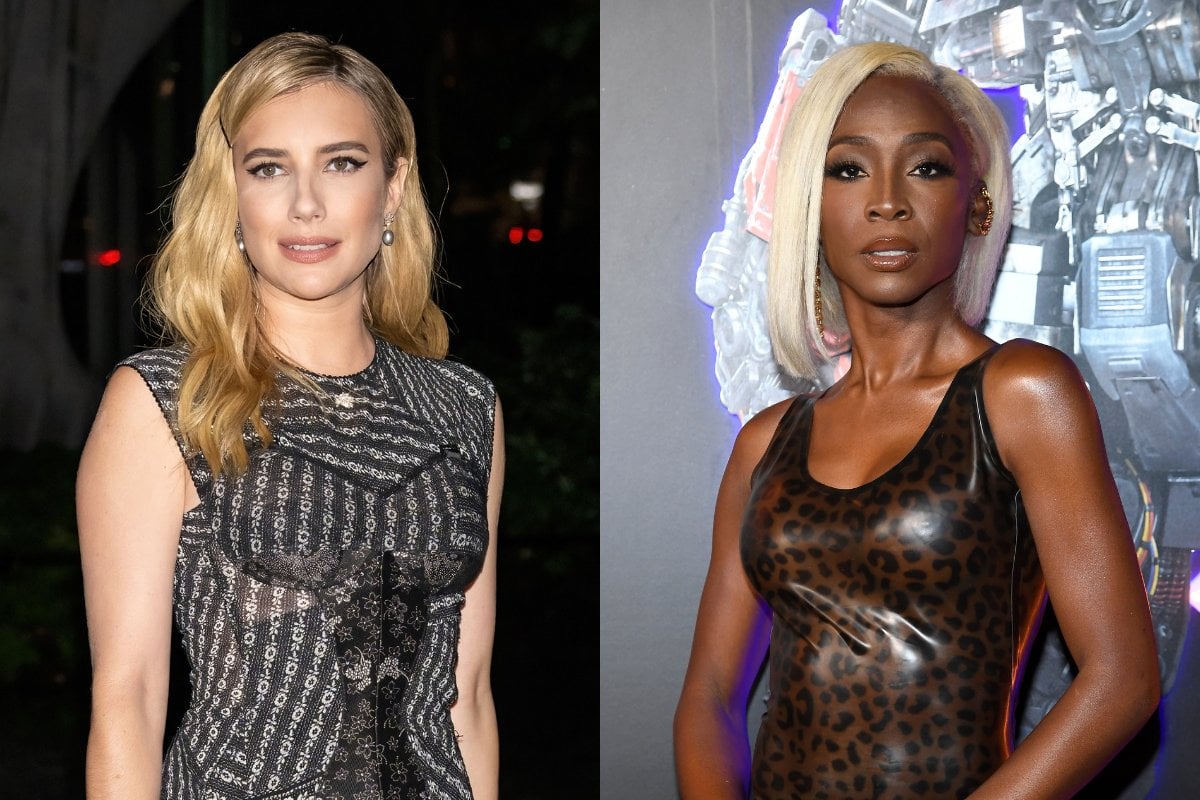 Emma Roberts is once again the subject of negative headlines – this time, thanks to behaviour on the set of Ryan Murphy's American Horror Story.
Roberts has privately apologised for transphobic behaviour towards her American Horror Story: 1984 co-star Angelica Ross, after Ross recalled a number of on-set incidents on social media this week.
Ross shared during an earlier Instagram Live that a co-star she initially just named as 'Emma' intentionally misgendered her in between filming takes.
She had claimed the co-star, who most people correctly assumed was Roberts, had been joking around saying "Angelica is being mean" while speaking to a man named John (which could've been AHS director John J. Gray).
He replied, "Okay, ladies, you know, that's enough. Let's get back to work,'" Ross recalled.
Ross, who is transgender, said Roberts then replied; "Don't you mean lady?" – implying that there was only one lady between them.
"What the f**k did you just say?" Ross remembered thinking.
"I'm standing there, she walked away, my blood is boiling. Boiling because I'm like, 'If I say something, it's gonna be me that's the problem'. And I know this because there was someone who spoke up about what she was doing and they got repercussions from it. Not her — they did.
"When I saw that happening, I was just like, 'I'm done. I'm done.' I didn't speak to that b***h the entire time after that," Ross continued.
"She said to me she could feel the energy coming off of me. She was like, 'Are you okay? You haven't been talking.' I'm like, 'Mmhmm,' 'cause b***h, don't play me. You've been playing mind games with everybody on the set and everybody's been waiting for the moment that you would get me."