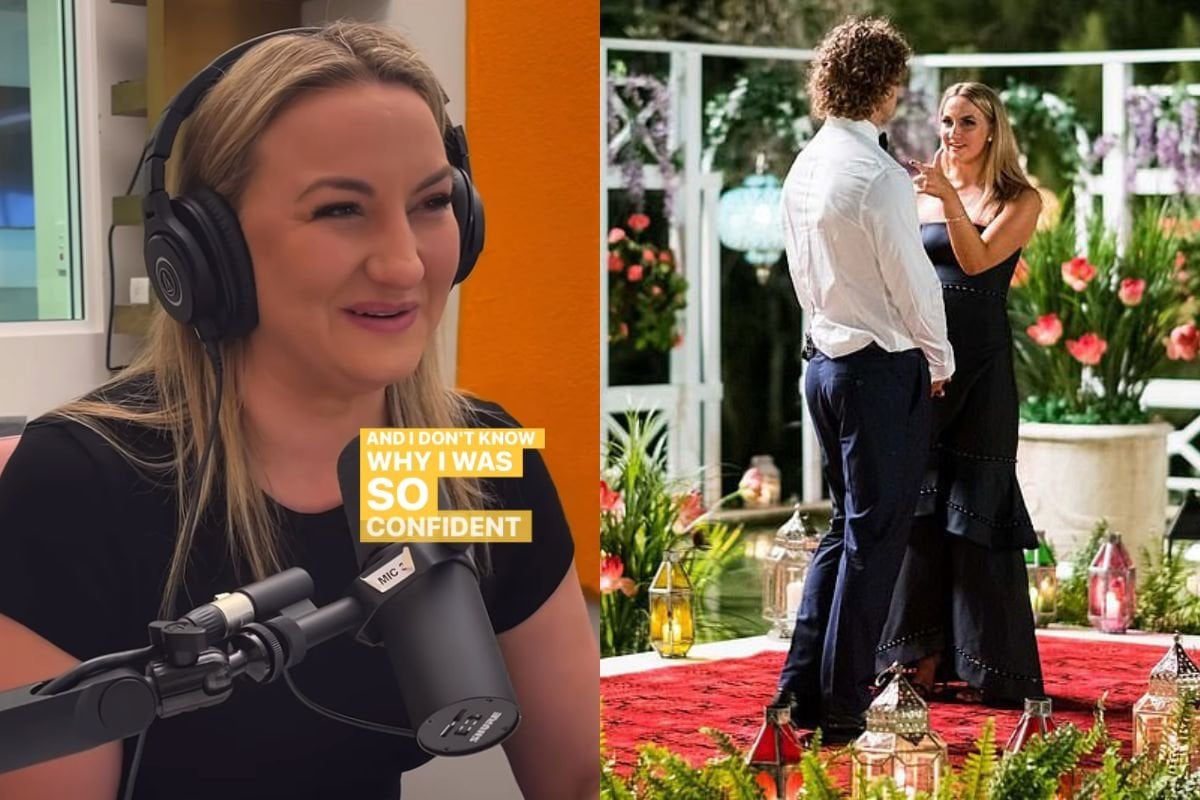 When it comes to watching reality TV, it's hard to decipher what is real from what is not.
Apparently, it's just as hard to figure out what's real and what's fake for the people who are literally on reality TV as it is for us viewers.
Especially for Alisha Aitken-Radburn, who was cast as a villain in The Bachelor season 6. She was tasked, along with a few dozen other young women, with winning the heart of the Honey Badger, aka Nick Cummins.
Watch Alisha Aitken-Radburn talk about what goes on behind the scenes of reality TV. Post continues after video.
In a candid interview with Mia Freedman on Mamamia's podcast No Filter, she shared some insights into the 'reality' of reality TV.
Here are six things we learned about her time on The Bachelor in 2018 and just how much goes on behind the scenes to bring us a very specific version of reality.
You're undercover from day one.
To avoid paparazzi, Alisha – along with every other Bachie contestant from seasons past – was required to travel incognito.
"I think I must have had about three or four weeks before they bought me a flight to Sydney from Canberra and I was on the plane," she explained on No Filter. "So you land at Sydney Airport and they pop you in a white van. They give you black hoodies. You're told to bring sunglasses.