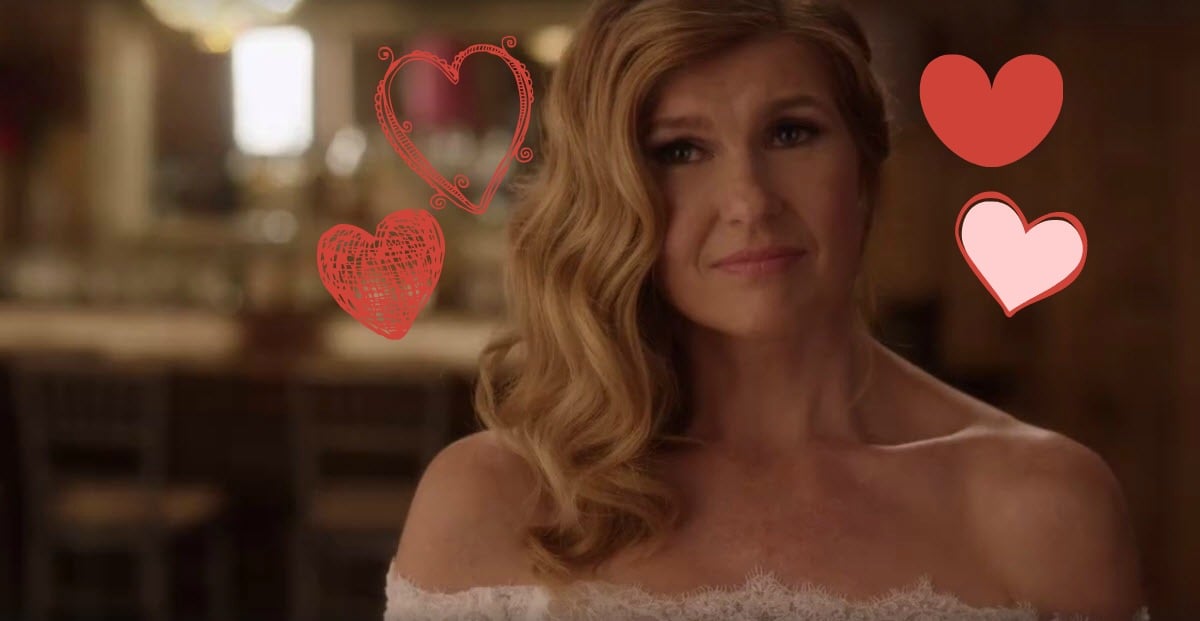 Just a warning: This post contains Nashville SPOILERS. If you don't want to be spoiled, maybe don't read, just glance at hair and leave. 
Can you hear that sound?
It's the sound of a million women sighing. It's the sound of a million hearts being glued back together. It's the sound of the soothing twang of country music charming people who hate country music.
It's coming from Connie Britton's hair. Wait, I mean Connie Britton. Actually no, I mean Rayna James..
LOVE IS REAL PEOPLE.
Remember: SPOILERS
Yes, love is real. Because after four seasons of hope, loss, heartbreak. A surprise daughter and a new liver. Rayna and Deacon, the tortured lovers of Nashville fame, finally got married.
We discuss the Nashville wedding a little on the latest episode of The Binge. Listen here:
With little to no drama. Okay that's a lie. There was a bit of drama. It is NASHVILLE.
But we're not here for that. We are here for the pictures.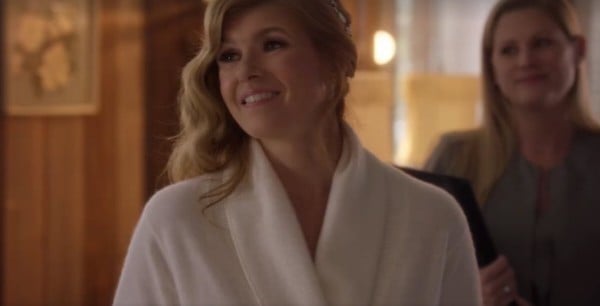 And to see the hair. And the dress. But mainly the hair.
Connie's hair Rayna was beautiful.