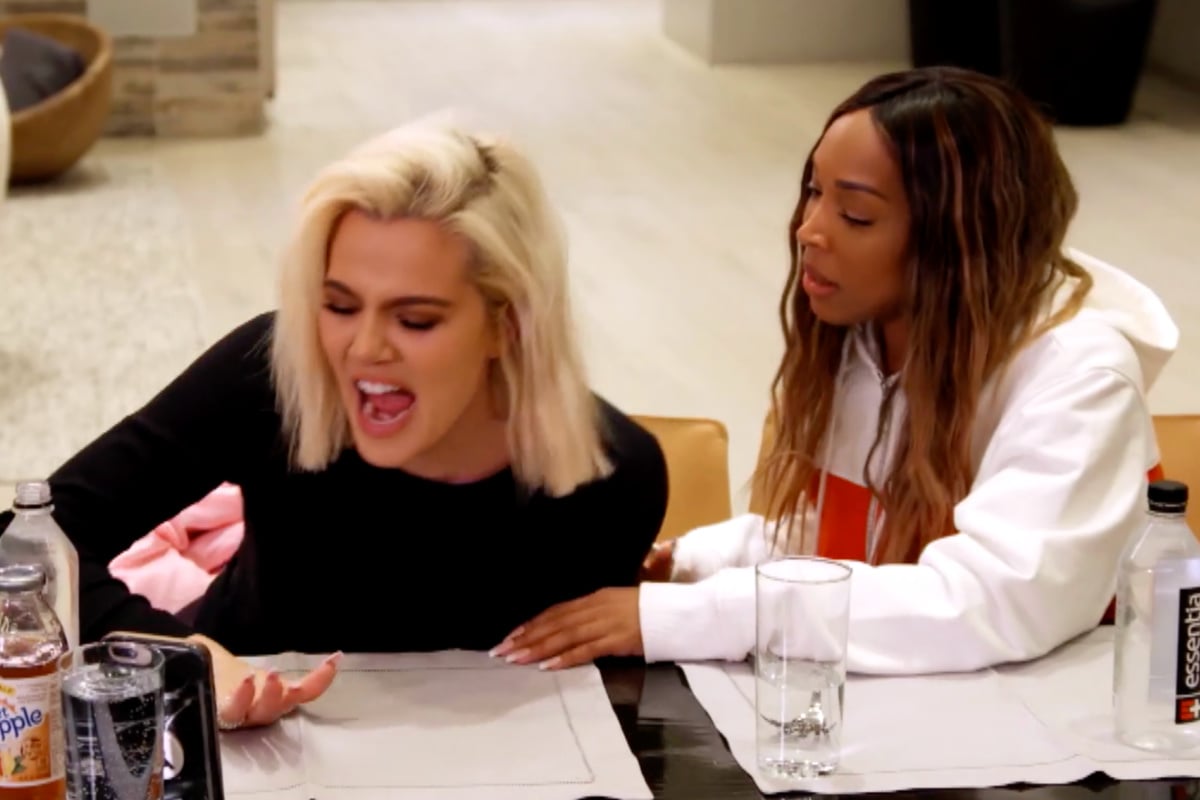 It has been three months since Jordyn Woods did a certain thing that ended her relationship with the Kardashian family.
For a quick recap: Woods, best friend's with Kylie Jenner, kissed Tristan Thompson, partner of Khloe Kardashian. The cheating scandal broke up two relationships – Khloe and Tristan, who share daughter True, and Kylie and Jordyn, who have not been seen together since.
When the news broke in February, it made headlines for weeks. And now we are learning exactly how Khloe was told about the cheating scandal, with the release of a new trailer for Keeping Up With The Kardashians.
"I don't even know if I should tell you this, her legs were like in between his legs," explains a woman, seemingly the voice of family friend Larsa Pippen, on the phone to Khloe Kardashian.