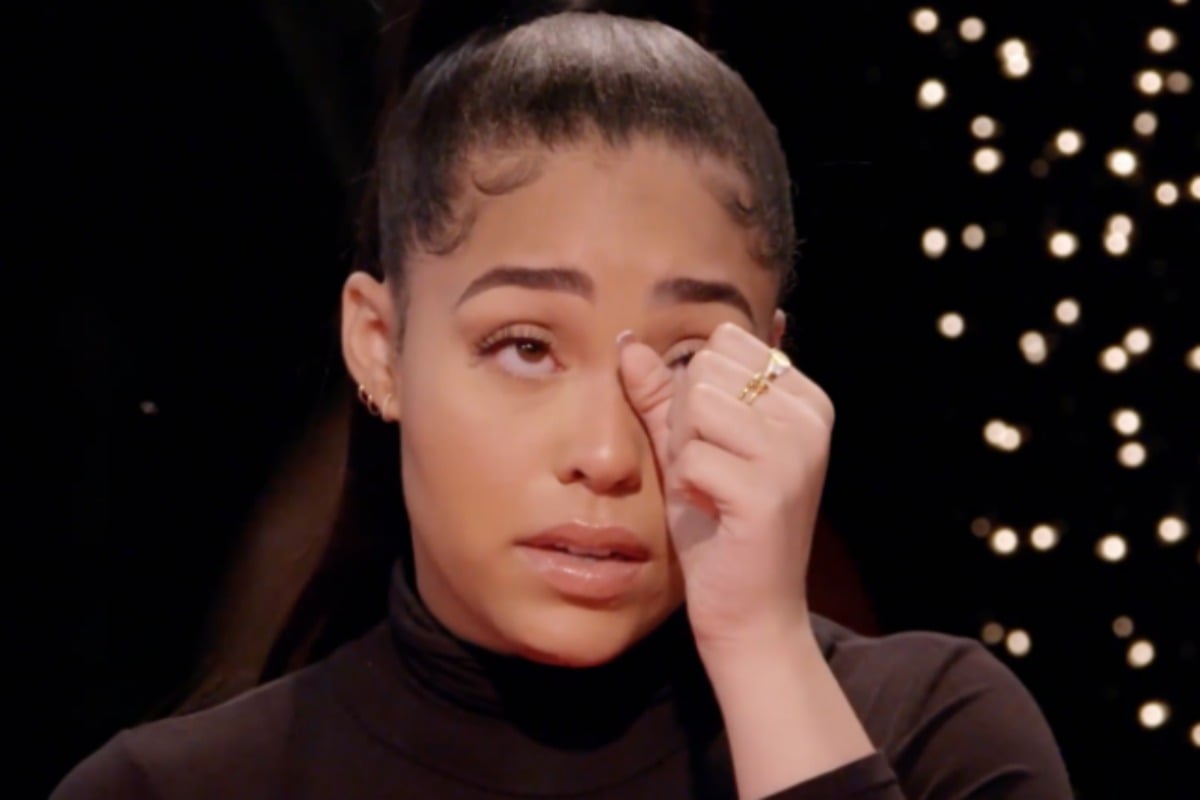 We all know why we're here.
We're here because after days of shovelling through the literal trash piles on the internet to try and piece together the truth about the Khloe Kardashian/Tristan Thompson/Jordyn Woods cheating scandal, Jordyn Woods has spoken publicly about her side of the story.
The 21-year-old former (we presume) best friend of Kylie Jenner gave an interview on Jada Pinkett Smith's Facebook talk show Red Table Talk on early Saturday morning Australian time to set the record straight about what happened between her and Tristan.
To very quickly recap, last week, news broke that Khloe Kardashian's partner Tristan Thompson, who is also the father of their daughter True, cheated on Khloe with Khloe's sister Kylie Jenner's best friend Jordyn Woods. It's all very confusing.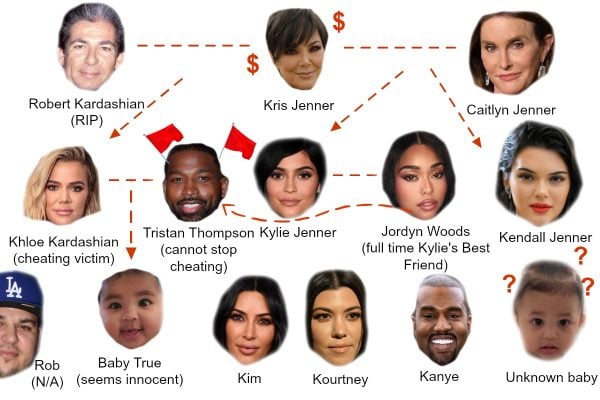 Here's a quick timeline of what the heck is going on with the Kardashians before we get into the interview:
Khloe Kardashian was born.
Tristan Thompson was born.
Jordyn Woods was born.
Kylie Jenner was born.
Will Smith and Jada Pinkett Smith's son Jaden Smith was born and somehow he, Kylie and Jordyn became the three best friends anyone's ever had.
Tristan cheated on Khloe for the first time days before giving birth to baby True.
Khloe seemingly took Tristan back, her decision, all good.
News broke that a reporter was at a party at Tristan's house and saw him kissing Jordyn.
The Kardashians closed ranks and chucked Jordyn out of the family.
Kris Jenner is currently counting all her money.
And here we are. Let's get into the Red Table Talk interview.
Still confused? MMOL recapped the Kardashian cheating scandal below, post continues after audio.
Jordyn Woods' Red Table Talk interview with Jada Pinkett Smith.
The Red Table Talk interview begins with an ancient tale of three families and lifelong bonds.
The Kardashian clan. The Woods tribe. And... Will Smith's family?!
According to Jada, her family has been torn apart by this cheating scandal and OK lady, if you say so.