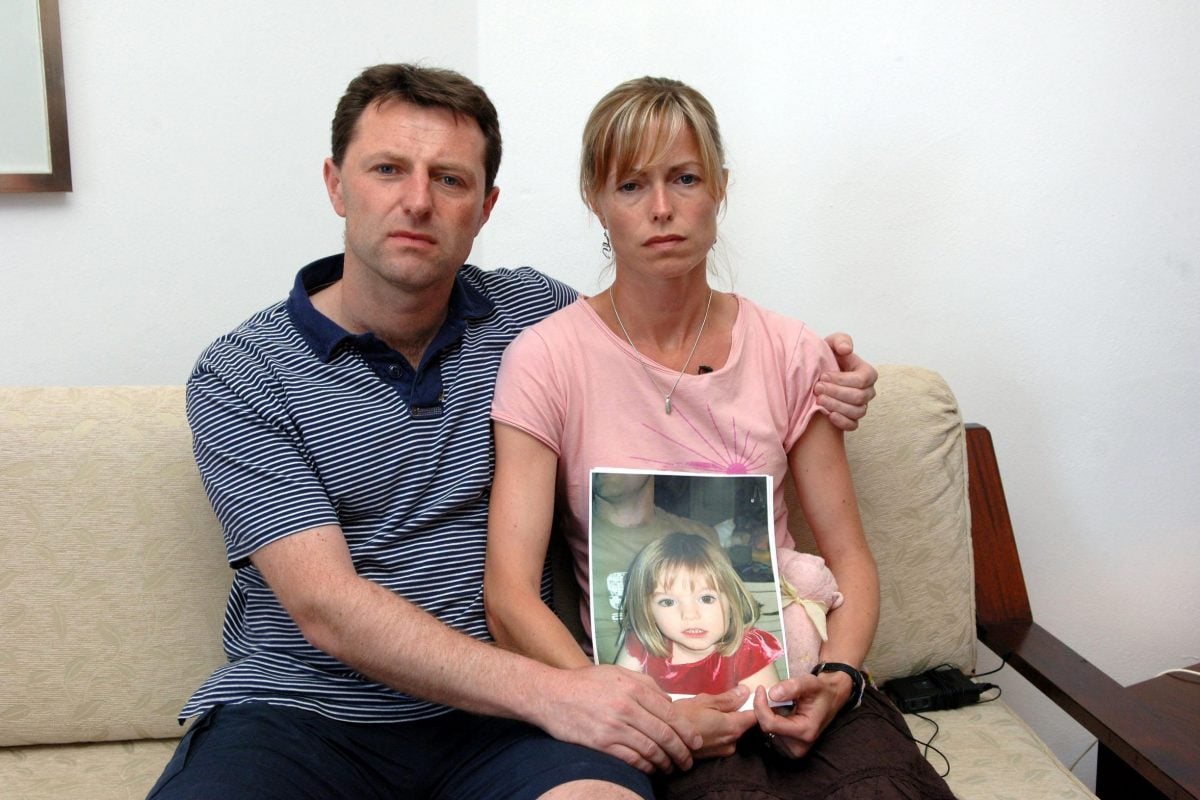 In 2011, Kate McCann wrote her own account of what happened to her daughter Madeleine who disappeared from the family's Portugal holiday villa in 2007.
The disappearance of the eldest McCann child has been a mystery for the past 12 years, but a recent Netflix documentary into the case has reignited global interest in the missing UK three-year-old.
In Kate's own memoirs, which have been resurfaced, she touches on the words that still "haunt her" to this day. A comment from Madeleine that raised fears an abductor might have entered the room the night before she was taken.
The Disappearance of Madeleine McCann documentary dropped on Netflix this month. Post continues after video.
The morning Madeline disappeared she'd asked her mum; "Why didn't you come when Sean and I cried last night?"
Sean and Amelie are Madeleine's younger twin siblings. They were in the room with her sleeping the night she vanished. Her parents and their friends were 55 metres away having dinner at a tapas bar within the resort complex.
"We were puzzled," writes Kate in the account titled "Madeleine: Our daughter's disappearance and the continuing search for her."
"Did she mean when they were having a bath? Or just after they'd gone to bed?"
Kate had been in the children's room the night before, she'd made the decision to sleep apart from her husband.