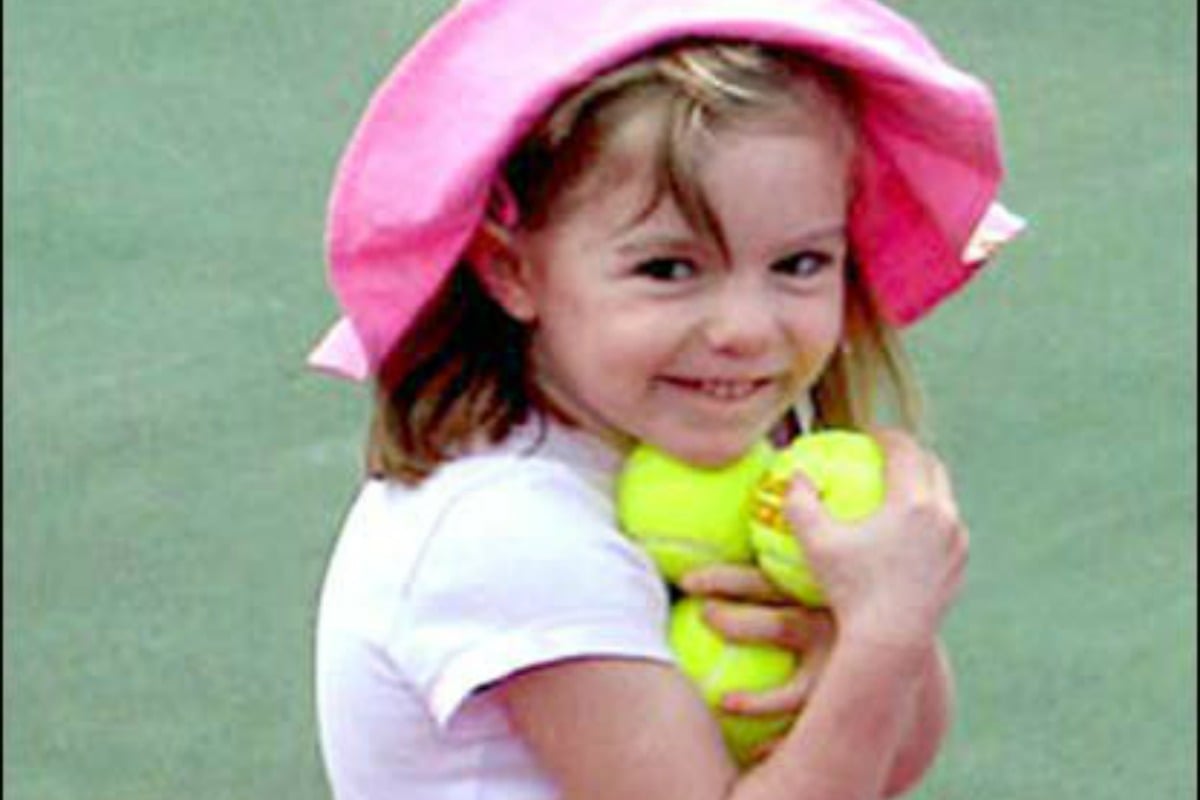 It has been 12 years since Madeleine McCann went missing.
Since then, her disappearance from her family's holiday villa in Portugal has never been far from the news cycle. Suspects, theories, fresh pleas for information – everyone in the world knows what Madeleine McCann looked like when she was three years old. She's the most famous missing person of the modern era.
And now a documentary has dropped on Netflix: The Disappearance of Madeleine McCann, so the story continues. Everyone, once again wants to know: what happened to Maddie?
The Disappearance of Madeleine McCann official trailer. Post continues after video.
The documentary focuses most heavily on the theory the little girl was the victim of a sex trafficking ring.
It explains that Portugal, with its easy and quick access to numerous countries either by land or sea, is the 'perfect' place to abduct from.
Private investigator Julian Peribanez speculates in the series, if she was abducted and sold into trafficking, she would probably still be alive because she is a young, middle class white British girl.
"The value that Madeleine had was really high, if they took her it's because they were going to get a lot of money," he said.
Senior child protection officer Jim Gamble also thinks Maddie is alive, telling the series there is no proof the girl is dead.
"There's huge hope to be had with the advances in technology. Year on year DNA is getting better. Year on year other techniques including facial recognition are getting better," he said.
Ernie Allen, the head of the National Centre for Missing and Exploited Children in the US helped the McCanns create an aged image of a 15-year-old Maddie and has hope she is still alive.
"There are many, many cases we can point to in which children have been found, have come home alive, after months, after years," he says in the series.
Since 2007, there have been 8000 reported 'sightings' of Maddie. There have also been 40 detectives working on the case over the years. They've interviewed 1,338 people, had 60 suspects, and collected more than 1000 exhibits. It's cost more than $15 million.