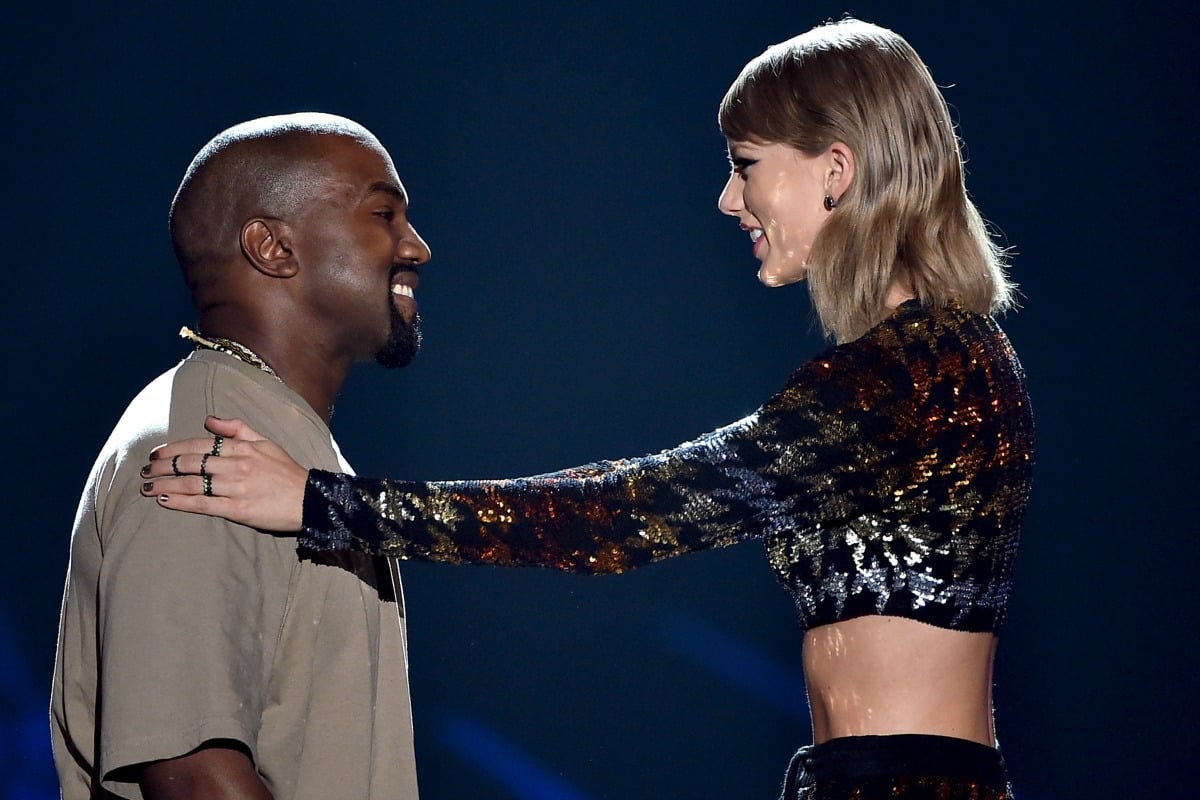 1. 'This chill ran through my body': Taylor Swift was with Kim Kardashian when she realised Kanye was 'two-faced'.
There is no moment in music award history quiet as famous as the time Kanye West jumped on stage during Taylor Swift's 2009 VMA speech and declared that Beyonce was more deserving of the award for the Best Female Music Video.
In that moment, we saw the first drops of bad blood spill between the two singers.
But it wasn't until six years later when Taylor Swift actually came to realise that West was "two-faced".
After the whole VMA debacle, West was quite obviously not in Swift's good books. But the pair eventually made amends and became friends, Swift told Rolling Stone. 
"I started to feel like we reconnected, which felt great for me — because all I ever wanted my whole career after that thing happened in 2009 was for him to respect me. When someone doesn't respect you so loudly and says you literally don't deserve to be here — I just so badly wanted that respect from him," she told the publication.
Then six years later at another VMAs show, Swift began to realise the truth behind their friendship.
It all started when Kanye reached out to Swift to ask if she could present his Vanguard Award to him.
"He called me up beforehand… and he's like, 'I really, really would like for you to present this Vanguard Award to me, this would mean so much to me', and went into all the reasons why it means so much, because he can be so sweet. He can be the sweetest. And I was so stoked that he asked me that. And so I wrote this speech up, and then we get to the VMAs and I make this speech and he screams, 'MTV got Taylor Swift up here to present me this award for ratings!'"
And that didn't sit well with Swift, who was standing next to Kim Kardashian at the time.
"I'm standing in the audience with my arm around his wife, and this chill ran through my body. I realised he is so two-faced. That he wants to be nice to me behind the scenes, but then he wants to look cool, get up in front of everyone and talk sh*t. And I was so upset. He wanted me to come talk to him after the event in his dressing room. I wouldn't go."