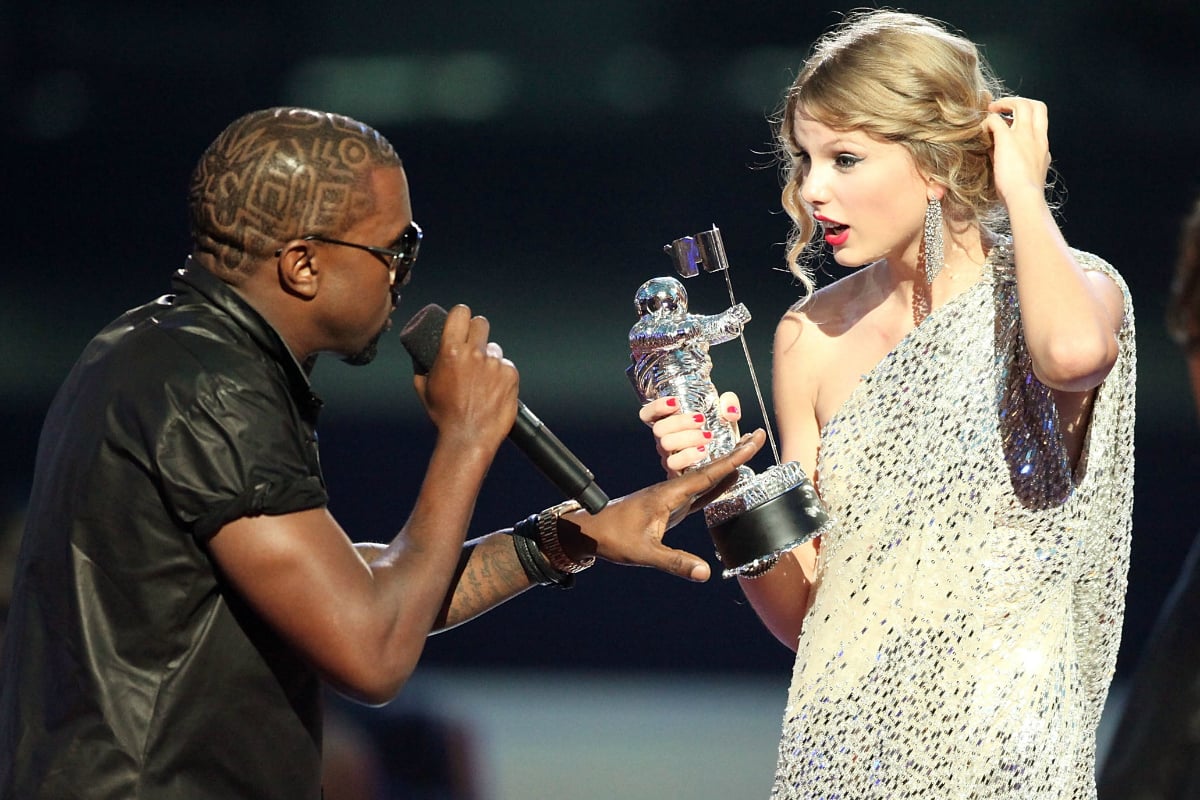 There are few popular culture moments that have captured the world's attention quite like the now-infamous moment Kanye West interrupted Taylor Swift at the 2009 MTV Video Music Awards.
Taylor Swift, then 19-years-old, was bright-eyed and relatively new to fame when Kanye West, an established rapper, stole her microphone as she was mid-speech, accepting her award for 'Best Female Video'.
She stood still, her stunned expression broadcast worldwide, as Kanye West undermined her accomplishment.
"Yo Taylor, I'm really happy for you," he said, simultaneously stealing her microphone. "I'm going to let you finish, but Beyoncé had one of the best videos of all time."
"One of the best videos of all time!" he reiterated.
Watch the now-infamous moment Kanye West stole Taylor Swift's microphone at the VMAs here. Post continues after video. 
Now, 10 years after the fact and following a well-documented and tumultuous relationship between the two singers, Billboard is providing a new perspective on the moment, talking to journalists and producers who witnessed the scene first-hand.
Here are three facts we never knew from behind-the-scenes of one of the most notorious events in popular culture.
Beyonce and Taylor Swift were both crying back-stage
After Taylor Swift and Kanye West left the stage, Van Toffler, the former president of Viacom Media Networks Music & Logo Group, remembers walking backstage and finding "two crying artists", Taylor Swift and Beyonce.
"I walk behind the stage – and sure enough there is Beyoncé and her dad, and she is crying. She was like, 'I didn't know this was going to happen, I feel so bad for her'," Toffler recalls to the publications.