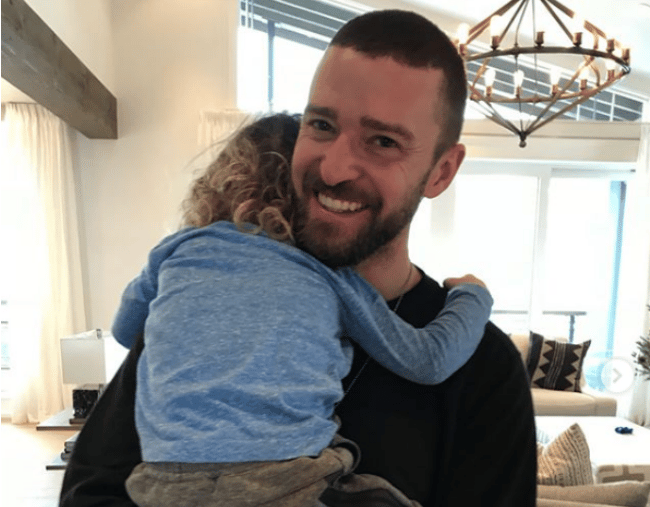 1. Why Justin Timberlake is being 'dad-shamed' over a photo of his son.
Seriously, people? Is this where we're at now?
Fans have been shaming Justin Timberlake after he shared a photo of his three-year-old son Silas on Instagram with long hair. Yes, really.
The photo shows Silas giving his mum Jessica Biel, 36, a sweet peck on the lips while on a recent holiday in Paris, France.
"If that pic doesn't say 'City Of Love' then I'm out…" the 37-year-old musician captioned it.
But all Justin's fans could focus on was Silas' hair.
"I know that it's a boy, but with this hair it's a girl," wrote one person.
"Cut the hair cuz he is a boy," wrote another person.
But plenty of people were also quick to jump to Justin's defence.
"I get why you don't post pics of your son very often. People are opinionated and harmful with their opinions and words. You have a beautiful family. You just keep on doing you," wrote one person.
"Just because you have the thought doesn't mean it is acceptable to broadcast your opinion of someone else's child. Would you say that in person? Doubtful," commented someone else.
2. Chrissy Teigen just posted a very unconventional photo while breastfeeding topless.
Chrissy Teigen is known for telling it like it is, and her honest approach to social media has become something of a trademark.
So it really isn't surprising the fun-loving mum shared a photo of herself pretending to breastfeed her two-year-old daughter Luna's doll while actually breastfeeding her one-month-old son Miles at the same time.
Oh, and to top it all off, the 32-year-old was completely topless at the time.
"Luna making me feed her babydoll so I guess I have twins now," she captioned it.
Fans were completely onboard with Chrissy playing along for the sake of her daughter.
"Beautiful. Simply beautiful," wrote one fan.
"You're awesome! Love it!!" commented another.
Others could relate.
"Hahaha! My baby girl does the same thing to me," wrote one person.
3. Kylie Jenner opens up about insecurity over lips while talking about baby Stormi's features.
It's not exactly a secret, but Kylie Jenner opened up about just how insecure she is about her lips while discussing her daughter Stormi in a new YouTube video.
Appearing alongside her best friend, Jordyn Woods, in a new Q&A video, a fan asked Kylie which features of hers five-month-old Stormi had inherited.
"The one thing I was insecure about, she has. She has the most perfect lips in the whole entire world," she said.
"She didn't get those from me, she got those from her dad."
Last year, on an episode of her solo reality show, Life With Kylie, the 20-year-old admitted she'd made the decision to get lip fillers after a guy she'd kissed made a comment about her lips being too thin.
"I was 15 and I was insecure about my lips. I had really small lips, and it was, like, one of my first kisses, and a guy was like, 'I didn't think you'd be a good kisser because you have such small lips,'" she said, as reported by The Sun.